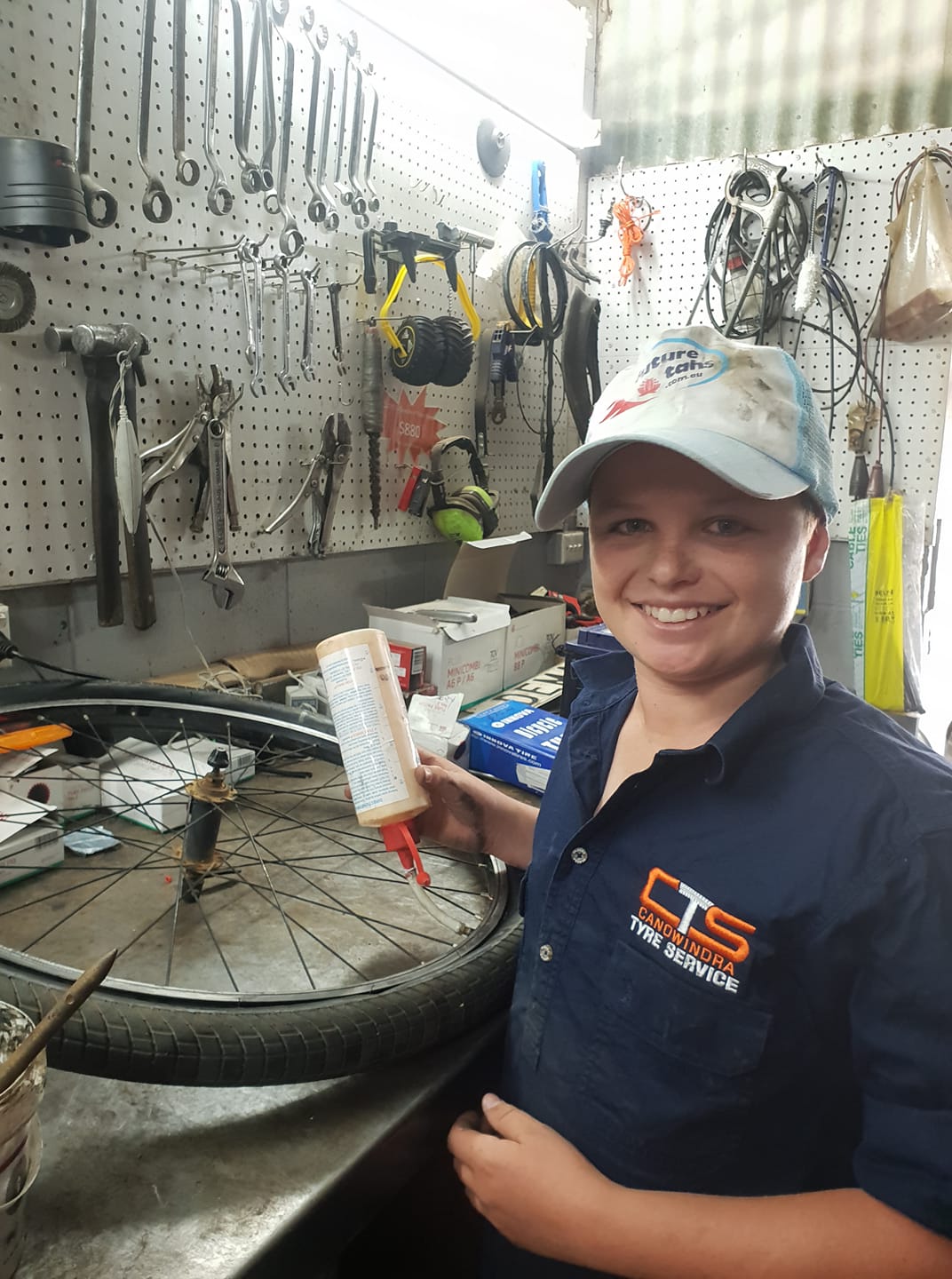 Flat Tyres?: Are cat heads giving you a flat tyre on your bike or wheelbarrow? Did you know that push bike tubes with a special lining and glue will keep you riding your bike all week! Drop them into Canowindra Tyre Service for this special service.
Don't forget to Vote: This Saturday 23rd March is the NSW State Election. You can vote in Canowindra at Canowindra High School from 8am-6pm in the school hall.
Market Back Again in 2019: The Make It, Bake It, Grow It Market is back again in 2019 and will be held on Friday 26th and Saturday 27th April in the Canowindra Services Club Auditorium. If you are interested in booking a stall please contact Deb on 6344 2490 or via email debrutter@bigpond.com
Heritage Project: Cabonne Council has implemented a heritage project enabling the restoration of at risk, historic headstones, located within the Cabonne cemeteries. McMurtrie & Co have been undertaking work to re-set and repair fallen sandstone memorials, ensuring longevity of historical headstones. Cabonne Council is progressively compiling a list of historic headstones to which restoration is required, particularly memorials lost in time that have no living relatives left to care for the graves.
Road Closures: The Newcrest Orange Challenge is on 31st March 2019 and some road closures will be in place in and around Canowindra. To find out more visit www.orangechallenge.com.au
Qld Flood Appeal: The generosity of country people is amazing! Last week at CTLX the Tait Family of Mandurama donated 4 cows to be sold for the Queensland Flood Appeal. The cows made 167.6c/kg weighing 673kgs coming back at $1127.11 each. All of this money will be donated to the Qld Flood Appeal.
Social Gathering: Canowindra Arts will hold a social evening for the art group and anyone interested in learning more about the vibrant group on Thursday 28th March from 5pm at Canowindra Hotel. This will be a great opportunity to meet fellow artists in a relaxed atmosphere or for potential new members and supporters to come and meet the group. The Canowindra Arts Group welcome anyone who wishes to join and have a few laughs. Canowindra Arts are proud of the community roots and look forward to having new people join on the evening.