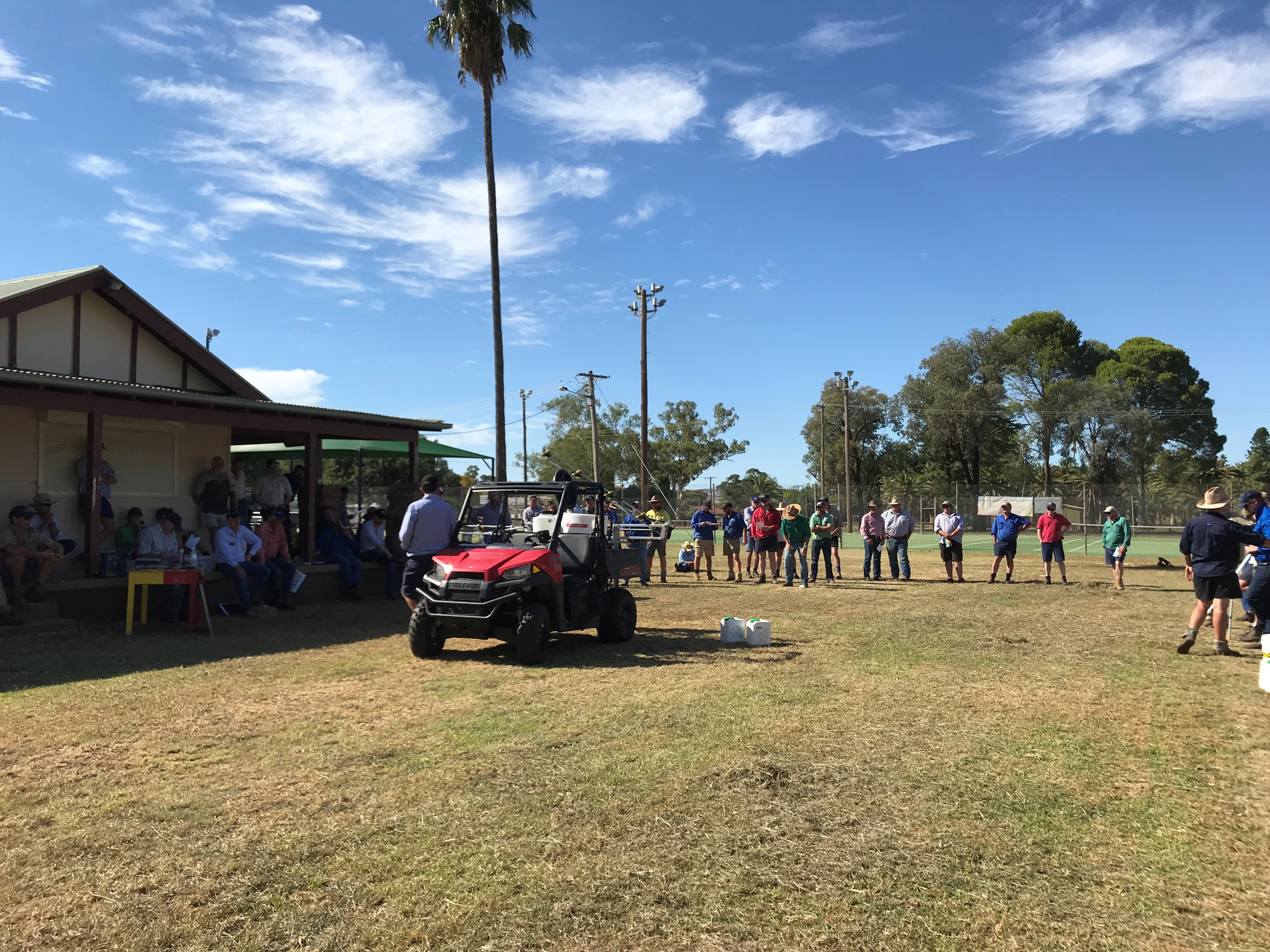 Canowindra Spray Application Day: Over 60 local growers attended a pre-season meeting held at the Canowindra Rugby Club on Wednesday 6th February hosted by MR Small Agribusiness and YellcoAg covering new spray application guidelines with demonstrations by Nufarm and Croplands.
Seniors Lunch: It's on again in 2019 the Canowindra Lions Club Annual Seniors Celebration. It will be held on Friday 22nd February 2019 at Montrose House from 12 noon for a 12.30pm start. If you are interested please ring Ron Cain on 6344 1497, bookings close 18th February 2019.
Classic Motorcycles Coming to Canowindra: This Saturday 16th February 2019 about 120 riders from the Classic and Enthusiast Motorcycle Club are holding their annual Orange Country Bike Rally and will be in Canowindra for Morning Tea at St Edward's Primary School from 10-11am head
down to the school and check out the old bikes!
Photography Group: Are you interested in developing a camera/photographic group within Canowindra Arts. The group is keen to expand the range of activities to include photography but need someone to organise it. With the opening of the gallery at 70A Gaskill St, Canowindra Arts now have the  space to meet and display the works. If you are interested in running a camera club or joining if one is established please let Canowindra Arts know, email info@canowindraarts.org.au or via a message on their Facebook page.
Kids Memberships Available: Don't forget the Age of Fishes Museum still have free kids memberships available, with that the child gets free entry to the museum and a Little Fossils Kids Club Pamphlet sent out just before every school term finishes. Head in to the Museum today and just fill out the form.
Dig Deep For Qld Farmers: Aussie farmers in QLD need your help so much right now! The floods in North West Qld have hit many farmers and families incredibly hard. The losses of livestock, homes, equipment and more are devastating and enormous. With the situation yet to be fully assessed some farmers are reporting 100% losses of livestock with up to 300,000 cattle reported dead. Charity Drought Angels are giving 100% of donations that Drought Angels receive now to farmers affected by these floods in QLD who need immediate relief. Please dig deep! Send you support here:
https://drought-angels.giveeasy.org/northwest-qld-needs-our-help
Giving Blood Feels Good: The Australian Red Cross Mobile Blood Unit will be in Canowindra on Monday 25th February at Morris Park in Rodd Street from 9.15am – 3.15pm. To make an appointment please call 13 14 95 or visit www.donateblood.com.au