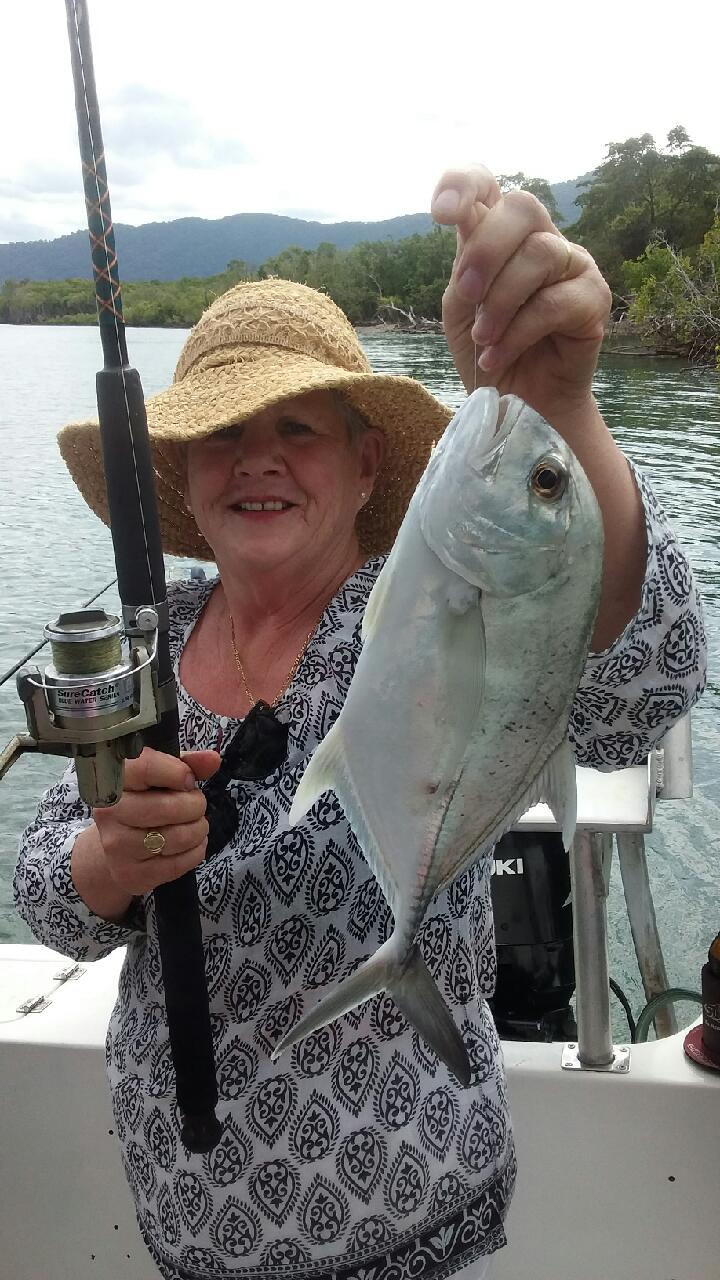 Catch of the Week: Sue Dawson caught this Trevally in the Daintree.
Creative Kids Rebate: Off the back of the highly successful Active Kids Program, the NSW Government has announced the launch of the $100 Creative Kids Program. Whether your kids are passionate about languages, coding, visual arts or music, the Creative Kids rebate can be used towards the cost of registration, participation or tuition fees. Every single kid should be encouraged and given the opportunity to participate, try new things and continue the
activities that they love. From 1 January 2019, parents will be able to access both the $100 Active Kids voucher and the $100 Creative Kids Rebate each year for every school-aged child. Parents will be able to access the rebate online or in person at a Service NSW centre.
Nominate a Hidden Treasure Now: Hidden Treasures is an annual initiative of the Department of Primary Industries' Rural Women's Network which recognises the outstanding efforts of women volunteers in NSW and promotes the valuable role of volunteering to the community. Nominating a rural woman for the Hidden Treasures Honour Roll is a great way to celebrate rural women from across NSW who give so much of their time to improving communities and neighbourhoods. You can nominate a friend, family member, colleague or community worker. To nominate a Hidden Treasures volunteer you simply need to complete the Nomination Form and tell a short 'story' about why your nominee is worthy. For more information contact the Rural Women's Network on 02 6391 3612 or email: rural.women@dpi.nsw.gov.au 2018 nominations close Monday 30 July 2018.
Central West Tractor Trek: Get behind this year's Tractor Trek for Little Wings by buying a raffle ticket! Tickets are available around town at The Phoenix Office, Canowindra Tyre Service and Canowindra Pre-School. Tickets are only $5 each and all money raised goes to Little Wings, an organisation that provides free flights and ground transport to regional children who are ill that need to travel to major cities for hospital treatment. 1st Prize is a Hyundai i30, 2nd Prize is a Sydney Getaway for 2 adults, 3rd Prize is a 217 piece Tool Box, 4th Prize is a Kohler Lawnmower and Stihl Blower.