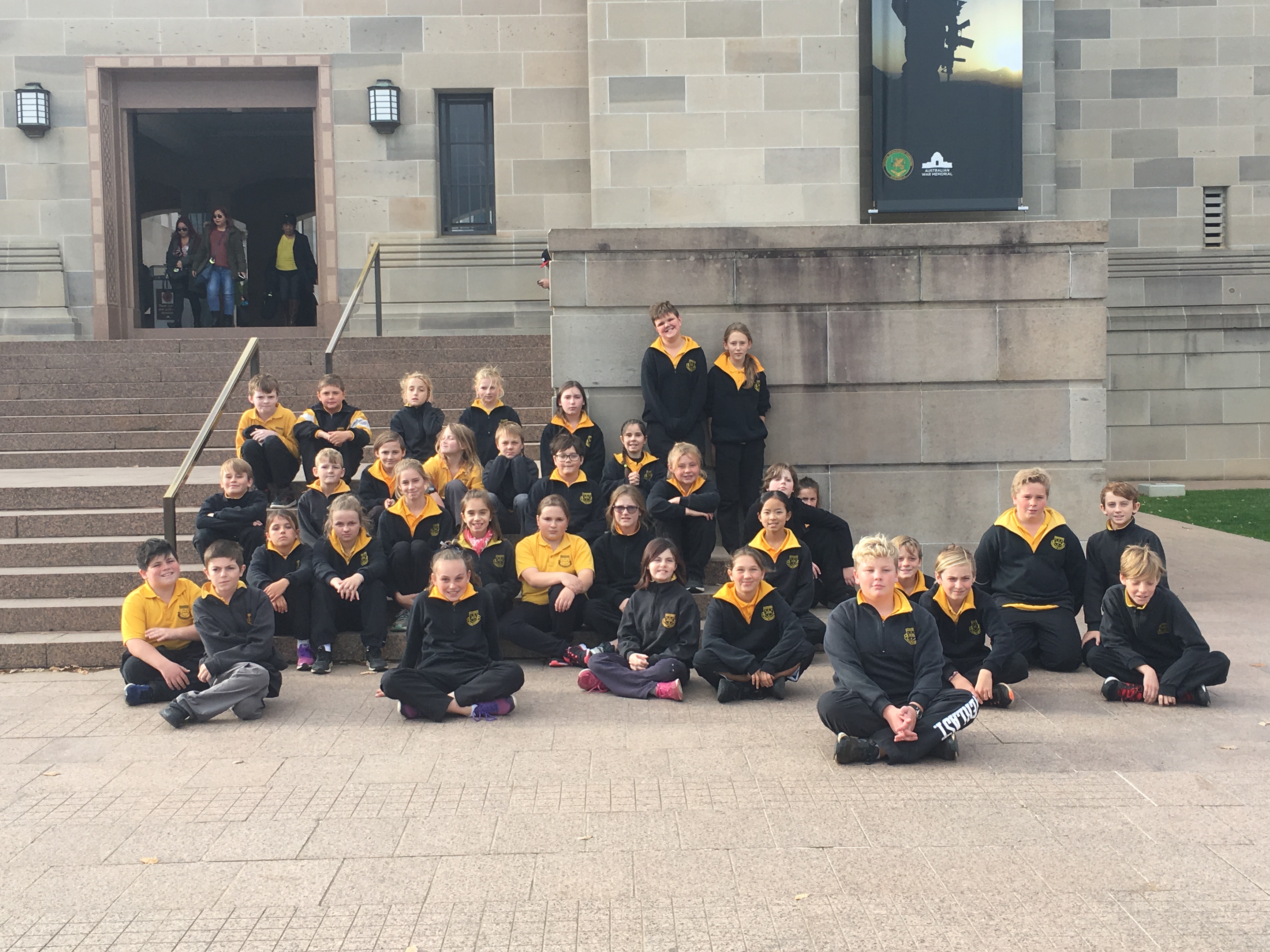 Year 5 Excursion: Last week, the Year 5 students from Canowindra Public School went on an overnight excursion to Canberra
the nation's capital as part of their History unit. Some of the sights they visited were the Australian War Memorial, AIS, Parliament
House and Questacon. The students had a fantastic time and were commended by the public on their beautiful manners and conduct. Well done Year 5!
Toiletries Drive: The Deli Lama in Gaskill St are currently collecting toiletries for the household, men, women and babies and
other items for drought affected farmers. If you would like to donate check out a list of items they are sourcing on the Deli Lama Facebook page and drop them into the Deli.
Catch of the Week: Are you still braving the cold and heading out fishing? We would love to see your photos! Send them into editor@canowindraphoenix.com.au to feature in the Phoenix.
Caravan Rego Slashed: The NSW Government has slashed the cost of registration for Caravans by up to 40%. This means big savings for campers, travelling families and grey nomads. The savings will be brought in on 1st November 2018. For more information visit www.rms.nsw.gov.au
Canowindra Community Garden Update: The garden is looking so wonderful at the moment with thanks to the most frequent gardener. Conversation Gardening will now be held every Friday, as opposed to every fortnight. It is also time to reinstate the watering roster. So, if this is something you would like to do for the garden, send a message via Facebook to the Canowindra Community Garden page and let them know which day suits you best. There will also be a backup watering team – so even if that is all you can manage for the Garden at the moment- it would still be very valuable.
Aussie Bogan Trivia A Big Hit: The St Edward's P&F held a very successful Aussie Bogan Trivia Night at the Canowindra Bowling Club last Saturday night raising over $1,700 for the school. The P&F would like to thank everyone who came along on the night, the outfits were beaut and the knowledge of all things bogan was spot on. A big thank you to the Big Bogan Quiz Master Anthony Durkin. A big congratulations to the Canowindra High School Team for winning the night.