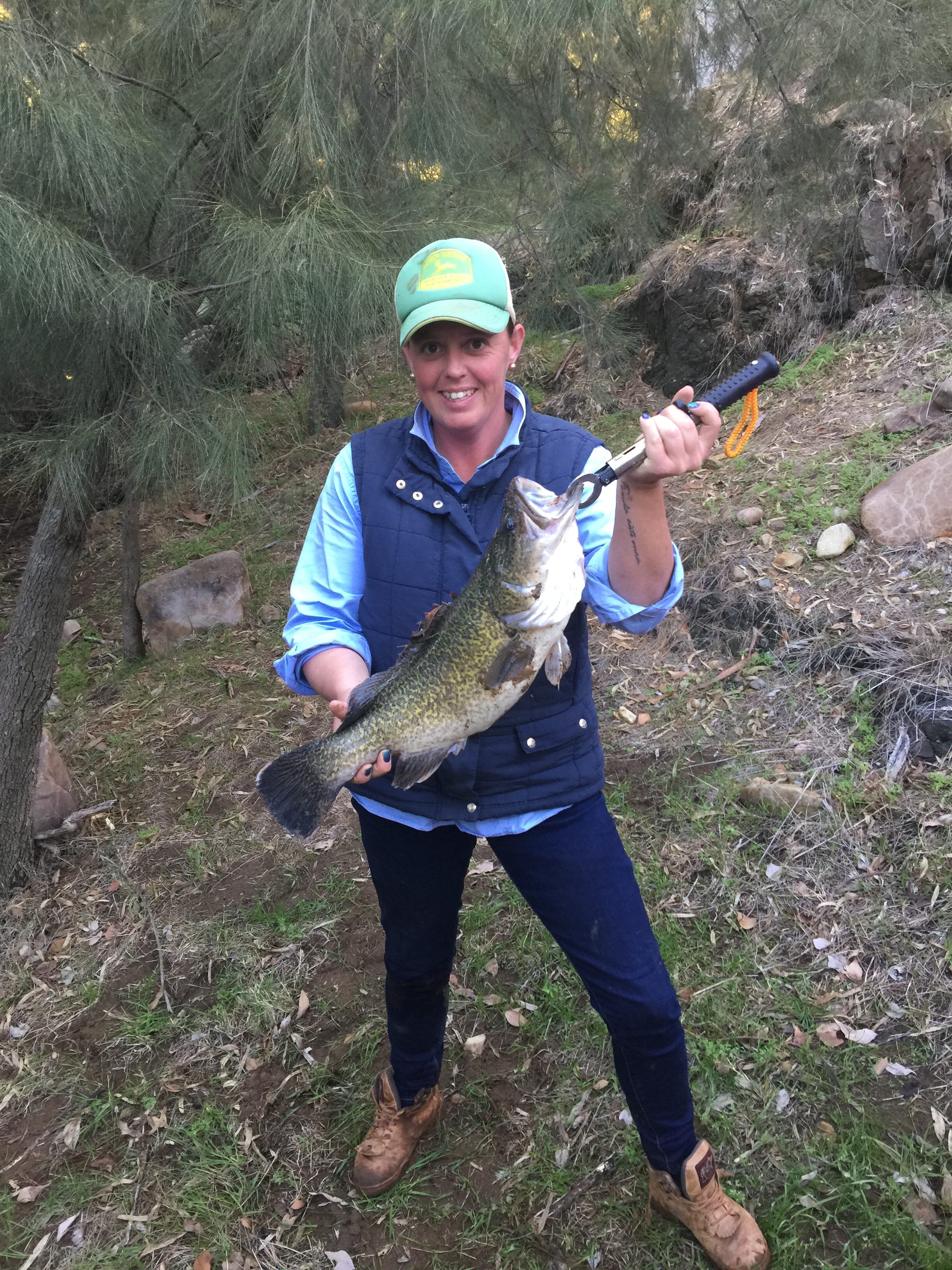 Catch of the Week: Melissa Hammond caught this Cod down at the Belubula River over the long weekend. Have you been fishing lately? We would love to see your pictures, please send them to editor@ canowindraphoenix.com.au
Cano Mocs and Docs 2804: Is a short film festival for Documentaries and Mockumentaries involving STEM based themes i.e. (Science, Technology, Engineering and Maths) supported by the Age of Fishes Museum and Cabonne Council. Everyone is welcome to attend the film festival at The Age of Fishes Museum on Saturday October 13, 2018 from 6:30 to 9:30pm. This year's signature item is "Fossil", from the Science category and must be included creatively in your film. The festival's aim is to help rural and regional youth gain access to education, training and jobs, through grants, scholarships, support services and resources. So please enter a short film through https://filmfreeway.com/CanoMocsandDocs2804- 1 and make it interesting, uplifting and suitable for general exhibition. Entries close on the 20th September 2018.
Daroo Awards: Customers and clients have only three weeks to nominate their favourite businesses for the 2018 Cabonne Daroo Business Awards. Nominations for this year's awards officially close on 30 June 2018 after which finalists in a wide range of categories will be announced and customers will be given the chance to vote online for this year's winners. Nominations must be made on the printed forms, which are available at various points in Cabonne villages and can also be obtained by contacting Cabonne Council on 6392 3200, Central NSW Business HQ on 6362 0448 or emailing daroo@becbiz.com.au. The coveted Best Business in Cabonne and 16 other category winners will be announced at a gala dinner at Eugowra on Friday 2 November 2018. Cabonne Mayor Kevin Beatty said the awards recognise businesses and organisations that demonstrate a commitment to excellence in their service or management.
Yard Sale: Upper Green Farm at Moorbel will hold a Yard Sale this Sunday 17th June from 9am. For more information check out the advertisement on Page 5.
Well Done: To Ludie Rogers from Canowindra Public School. Ludie wanted to raise money for the SRC (Student Representative Council) so approached local businesses and asked for donations. She also sold raffle tickets at the Team Penning event over the long weekend and raised a whopping $448 for the school!