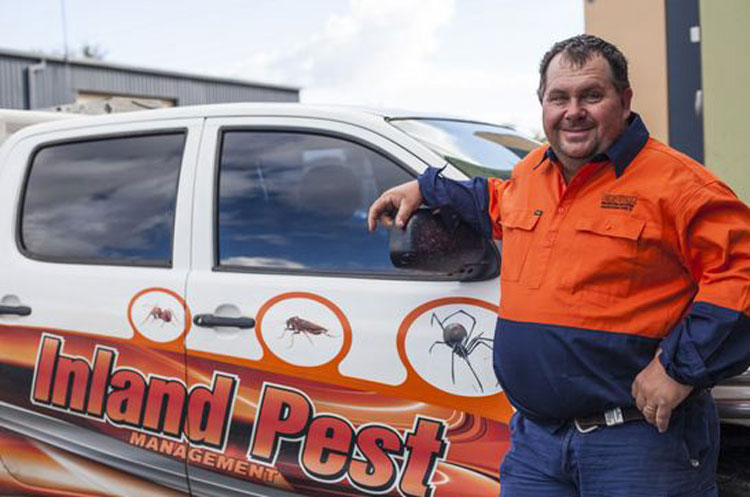 Earlier this week, Wellington Correctional Centre was forced to evacuate after extensive damage caused by mice. To any Central Wester, this is just the latest story of devastation caused by the mouse plague, which shows no sign of easing despite the drop in temperature.
Canowindra born Barry Heaslip, owner of Inland Pest Management in Dubbo, is urging all those affected by the plague to take action now.
"A lot of the time people do not get onto it until it is too late," said Barry. "By the time you see a couple of mice, quite often you will have them in the roof and elsewhere."
"It really affects people. The smell of them is horrendous — they smell when they are alive, they smell when they are dead. They are no good for your health and carry diseases."
Diseases are just the start of the problem, Barry said. "They do a lot of damage to people's businesses, but also to their mental health. You get so many of them, it sends people around the twist. The numbers people are dealing with are just unbelievable."
"We have seen businesses who have had to throw away thousands of dollars' worth of stock due to severe rodent damage. It can have a bit impact on your bottom line."
"Rodents need to gnaw to keep their teeth down so you get a lot of rats this time of year as well. If they get into the roof, they love the electrical wiring. At times they have burned houses down through frying themselves on the electrical wiring. It is very scary."
Inland Pest Management has been working closely with all types of people on farms, in homes and businesses to help manage the effects of the plague. Barry is keen to get the message out about the importance of staying on top of the mouse populations within personal environments and how small changes can have the biggest effect.
"There are simple things that people can do, like putting stoppers in your brickwork to stop mice getting in, covering outside drains with gauze so they cannot get in, keeping trees pruned and away from your house and ensuring you have good weather stops on your doors. Something as simple as that can make a massive difference to your house."
Inland Pest Management offers baiting, sticky boards and help with proofing across the Central West, servicing Canowindra weekly and Barry himself is keen to help wherever he can. "Give us a call. We will happily give you advice over the phone," said Barry.
Barry shared his views on the controversial poisoned grain being handed out to farmers by the Australia Government. He urged caution and good sense.
"I am in favour of it as long it is well controlled, well implemented and it is run professionally and properly, so we do not end up with poison in waterways and things like that. We have to make sure that the cure is not worse than the problem. You have got to protect the environment. At the same time, the rodents will destroy the environment if we let them go. I am very keen to protect waterways and people's pets."
"Everyone has a role to play in getting rid of the mice and protecting the environment. You cannot just have it one way, you have got to make sure you are doing the right thing," Barry finished.
Phone Inland Pest Management on 6885 1111 for help or more information.