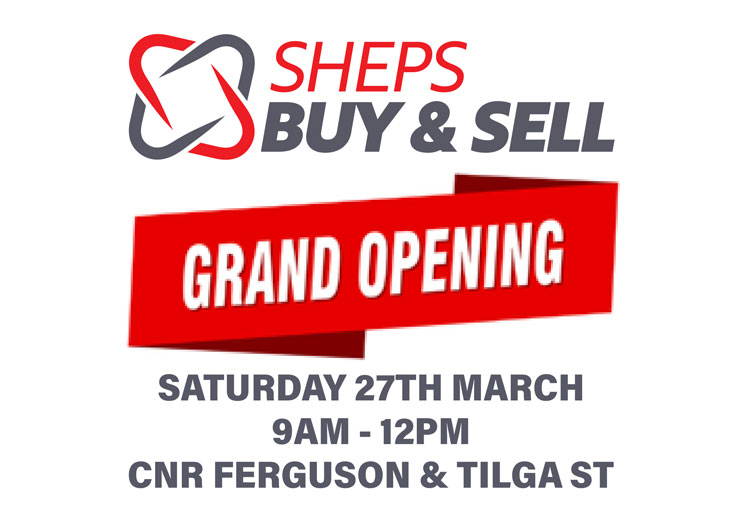 When David and Christina Rice purchased the abandoned lot that once held Shep's Service Station, they had a vision to turn it into a space that could serve the town of Canowindra.
"It was a bit of an eyesore," said office manager, Sarah Jefferies. "It is now revitalised so that it can operate again as a functioning retail space."
David and Christina already own and operate trucking company David Rice Transport and saw a chance to turn Shep's into a secondhand shop. The new store, known now as Shep's Buy and Sell, will offer locals a chance to sell off goods for cash or purchase quality secondhand items such as machinery, tractors, small furniture, bric-a-brac and more.
It is a service that Sarah believes is needed in Canowindra.
"Unfortunately, living in a town with an aging population, people might come into things that they do not need. We will buy it off them and resell it," Sarah said.
The building itself has lived many lives, starting as a service station, becoming a tyre repair shop and finally a takeaway shop, which closed almost 20 years ago. Shep's Buy and Sell will be officially reopening the doors this Saturday, 27 March, with eager locals interested to see how it has changed over the past two decades.
"Come have a look and see what we do and have a chat with us. If you have questions, we are more than happy to help," said Sarah.
The shop will be open from Monday to Friday 9am-4pm and by appointment on the weekends. Phone 6344 1040 for more details.