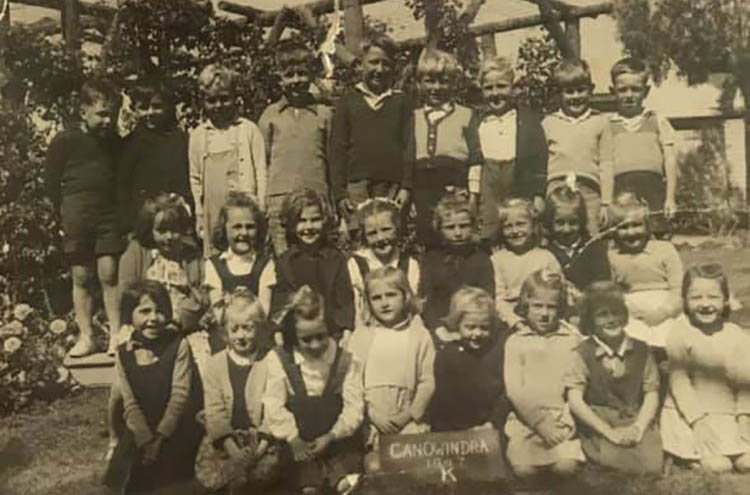 Canowindra Public School 1947 Kindergarten:
Back row: P Jeffress, R Wilson, (unknown), B Sharp, R Grimshaw, R Morrow, D Beeken and (unknown first name) Taylor.
Centre row: (unknown first name) Gransden, R Boardman, M Mills, (unknown), M Byrnes, Fardell, (unknown) and M King.
Front row: (unknown), L Wells, unknown, Henry (unknown last name), S Graham, M Johnson, (unknown).
Canowindra High School 1947 First Year:
Front row: I Lawrance, R Hodge, J Lawrance, F Bensley, R Reddenback, E Wensley and J Werymark.
Second row: J Christian, J Thurtell, V Flynn, L Becken, D Hodge, G Fletcher and K Mills. Third row: J Fairall, C Hodge, N Rice, G Davis, L Earsman, J Wensley, G Fowler and J Veney.
Back row: R Wyde, A Grimshaw, C Jones, L Webb, M Peate, C Campbell and P King.