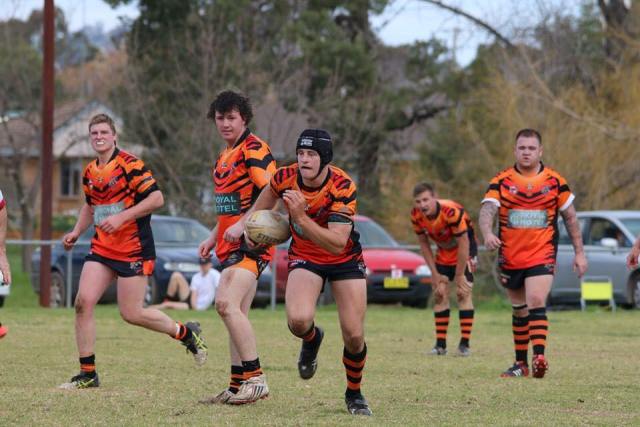 The Tigers First Grade team took on Grenfell on Saturday. Canowindra started the game well, scoring early in the eighth minute with a try from Kain Earsman and conversion from Matt McLean. The Tigers lost the ball to give Grenfell a shot at scoring, but the Canowindra forwards slowly gained control, resulting in a try to Alex Willson and another to Matt McLean minutes later, taking the lead to 14-4.
Canowindra gave away a couple of silly penalties and lost the ball in their own half. This allowed Grenfell to have more possession and in the closing stages of the half they scored an unconverted try. Grenfell hit back early in the second half and gained the lead 10 minutes in. From then on it was all Tigers with tenacious defence.
Canowindra stretched their lead 26-16 and displayed some classy football. Rob Burn put in a short kick which rebounded off a Grenfell defender. Rob pounced on the ball to score and McLean added the extras to seal the win.
Grenfell scored on a consolation try off the back of a Tiger error but it was the Tigers that came out on top, winning the game with a score of 32-20.