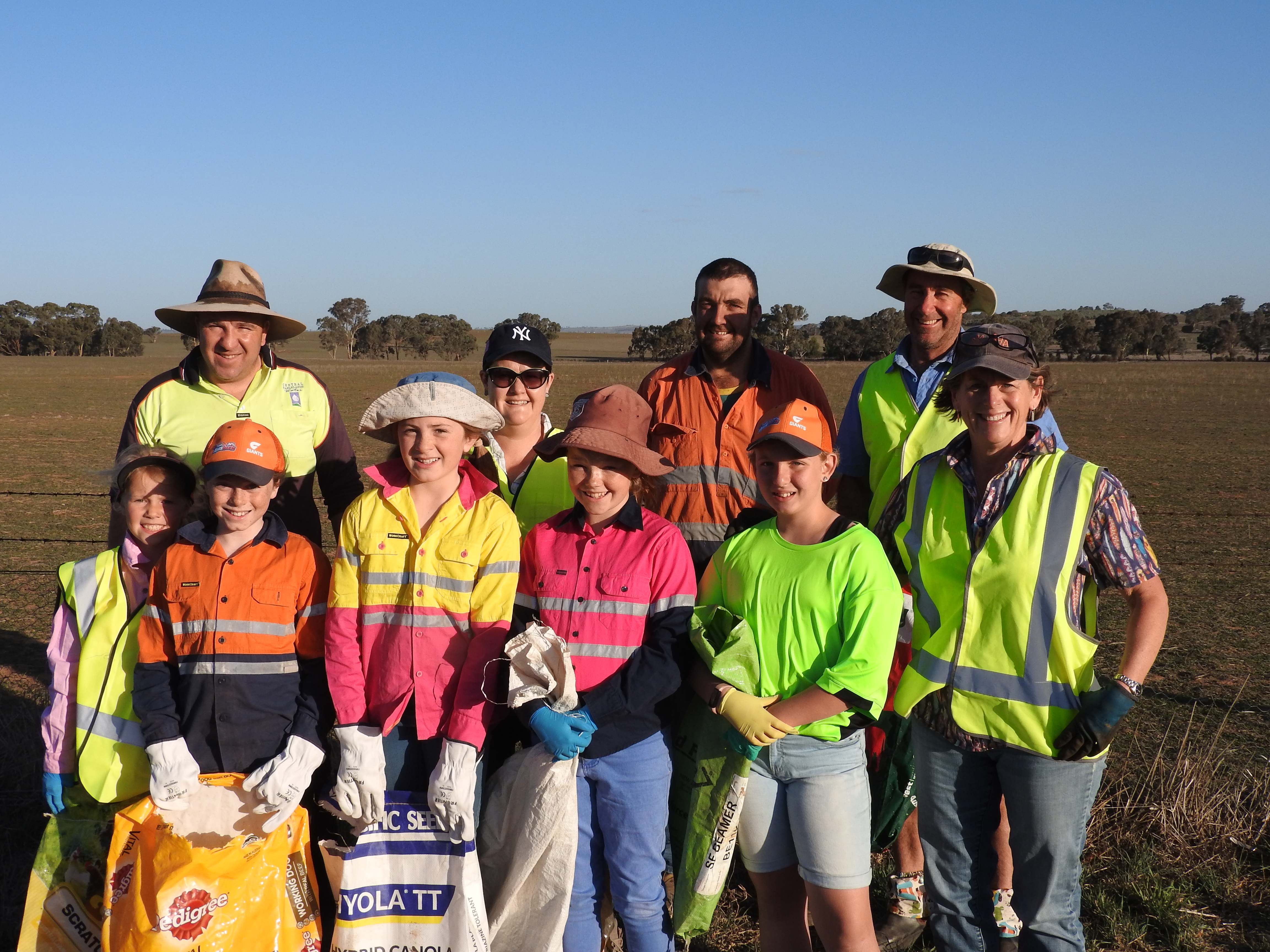 Have you noticed the amount of rubbish on the side of the road when heading out of Canowindra towards Cudal and Cargo? With the recent drought conditions experienced by farmers in the area, an option to feed cattle and sheep has been roadside grazing.
After the Canowindra and Cargo Roads were grazed heavily back in August it has exposed the amount of rubbish that was under the normally untouched grasses. Local Canowindra residents Sue and Will Johnson couldn't stand driving past the roads anymore and looking at the rubbish so they decided to do something about it!
Sue and Will got to work and picked up 17 bags of rubbish in one afternoon in a 100m area on top of the Canowindra Rd Hill. Sue then put the call out on Facebook and last Monday afternoon a team of about 10 locals picked up a further three ute loads of rubbish.
Sue is taking part in "Steptember" with a team from the Canowindra Hospital to raise money for the Cerebral Palsy Alliance so walking the road is helping keep her steps up each day.
"My main aim is to hopefully inspire people NOT to toss rubbish out their car windows, NOT to dump rubbish on the side of the road and to always cover their loads," said Sue.