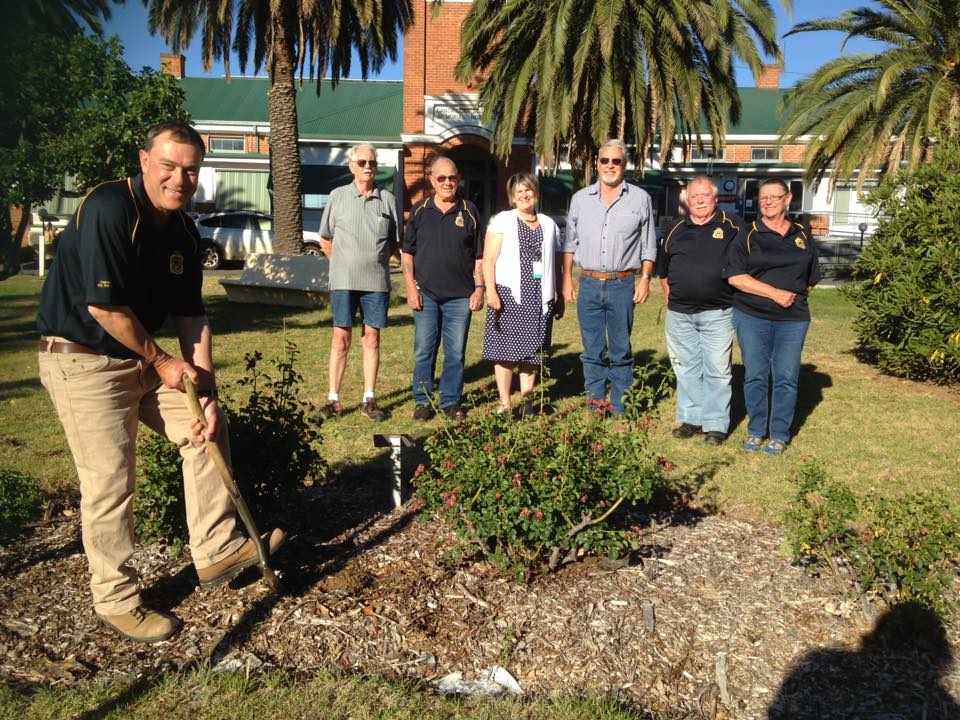 Canowindra RSL Sub Branch collected a sample of soil from the grounds of Canowindra Soldiers Memorial Hospital on Monday as part of the ANZAC Memorial Centenary Project. In 2016 acclaimed artist Fiona Hall was selected through an art commission process to create an artwork for the Memorial's new Hall of Service – a civic space that architecturally and artistically mirrors the Hall of Memory in the original building.
Fiona Hall proposed that a plaque be created for every town, suburb and locality around NSW that enlistees for the First World
War gave as their place of address. A sample of soil collected from the area will be displayed alongside the place name. Close to 1,700
plaques will be displayed on mass around the walls of the Hall of Service.