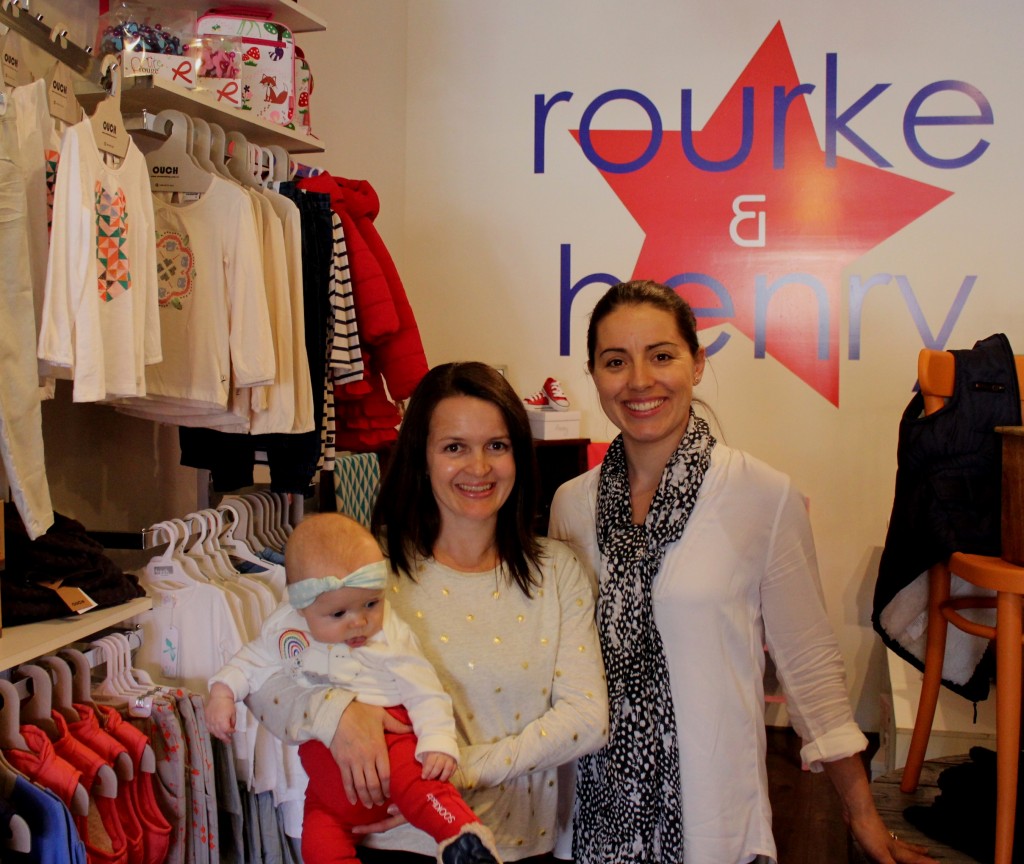 When you walk through the door of rourke & henry, a boutique kids' store on Kendal Street in Cowra, it's hard to believe it used to be a butcher. Racks of gorgeous kids' clothing line the walls, and upcycled display furniture is adorned with beautiful accessories and toys: the perfect one stop shop for little ones.
Owners Brooke and Rachel bought the online business from an owner in Forster NSW. They brought it back to Cowra and expanded throughout the Central West with an online shop. Social media helped grow the business name and build popularity so Brooke and Rachel opened up a pop-up shop to test the waters and promote the business name. "The pop-up shop was so successful it warranted us becoming a permanent shop front," says Brooke. The business is now approaching its' 2nd year birthday.
The stock has everything you could be looking for, but nothing you would find in a mainstream retailer. They sell footwear, bedroom décor, luggage, wooden and educational toys and a huge range of clothing from newborn to size 12. Brooke and Rachel stock items that they love, items that have an eclectic vibe and items that complement each other. Their philosophy is: "It's all about the unique!" They love shopping for gorgeous, fresh and funky kids' items and are proud to offer the same to families in the region.