Rocky AKA Don Wilkin is riding his motorised scooter into his 100th birthday this week. It's not everyday that a local turns 100, let alone one as lively and in as good health as Rocky.
If you were to ask Rocky how he was, he would probably respond, "I'm still alive, I don't know for how long though".
To celebrate reaching this milestone the community of Canowindra are invited to celebrate with him on Thursday or Saturday, at the Canowindra Bowling Club from 4pm.
"We are all celebrating with a couple of rums and we are all very excited for him to receive an important letter," said daughter Libby.
Rocky was born in Wellington on the 22nd June 1917, he then lived in Yeoval where he started his motorcycle mechanics apprenticeship. Rocky married Barbara Mary Jean Fitzgerald on the 4th of December 1943 in Wellington.
They had their first child Bonny, before moving to Sydney where he worked at International Motors. They then had their second child Janice, before moving to Dunedoo where he got a mechanics job at a garage. They then had their 3rd and 4th children Robyn and Paul.
From here they moved the family to Canowindra where he worked at Ford Motors for 7 years, then service manager at Canowindra Motors for 15 years. They then had their 5th and 6th children Elizabeth and Donna.
Rocky later bought 39 Waddell Street and started his own business as a motor mechanic in his backyard. His wife Barbara passed away at the age of 53 in 1978.
In 1981 he married June Booth and moved to Cowra. It was here that he discovered his passion for flying and got his pilots license. June and Rocky moved to Foster where they lived for quite a few years. He continued flying and joined the Aero Club there.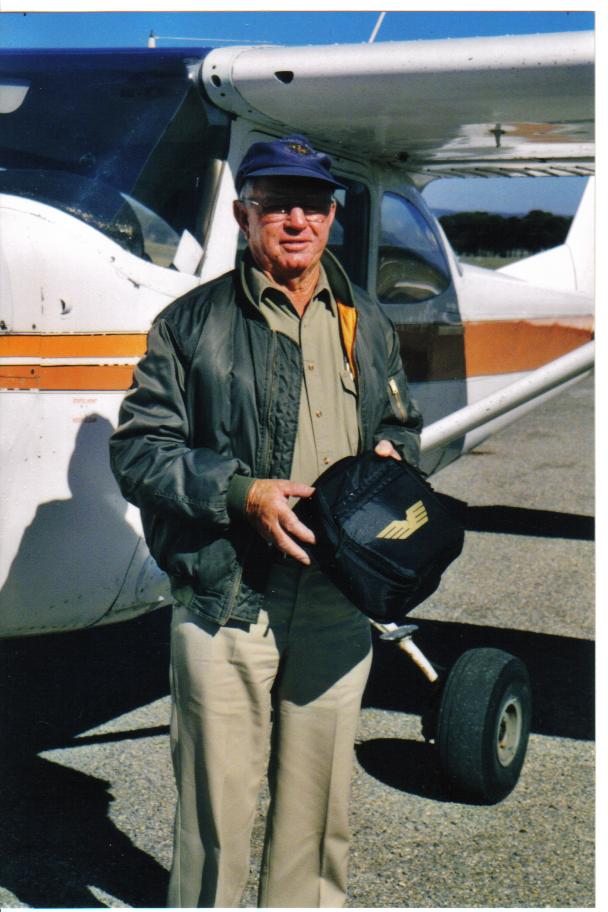 In 1999 he and June separated and Rocky moved back to Canowindra and into a flat at 7 Waddell Street, where he still lives today. He flew regularly at the Cowra Aero Club before handing his license in at the age of 89. He also traded his car for a gopher 4 years ago and can often be seen whizzing down the Main Street on it.
"How can you compile 100 years into a few stories, you simply can't. However one to remember would be when he took out the power line while flying with Fuzz Thompson. It took off part of the back of the plane and he still flew it to Cowra and landed it. The incident wiped out all the power for Canowindra and all of the surrounding areas," Libby laughed.
If you don't catch Rocky down the street, you will be sure to hear him. He loves to sing with favourites from Pearly Shells, anything from Marty Robbins, Strawberry Rain and the whole verse of Ned Kelly.
"We are incredibly proud of him and we are blessed to have him around for this long. We hope that everyone can come help us celebrate," said daughter Donna.