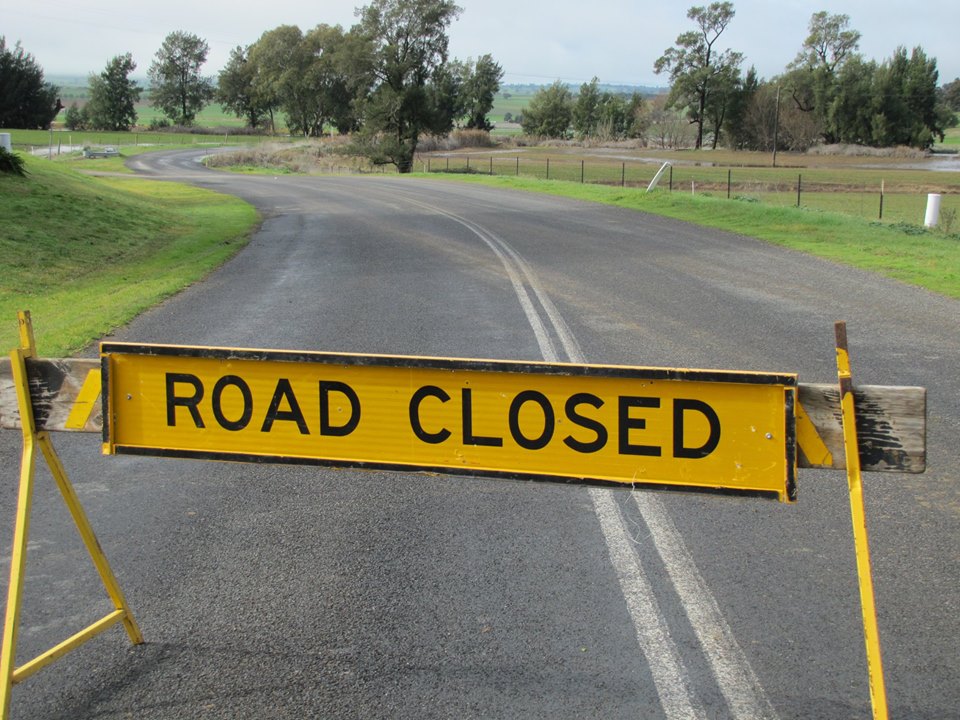 While flooding of the Belubula River in Canowindra fell short of the moderate level forecast last week, torrential rain throughout the region still forced the closure of some roads, and repairs to a culvert on the Cherry Tree Falls Bridge.
The Belubula River reached a peak of 5.4 metres at Canowindra at around 6am last Thursday, forcing the closure of Soldier Settlement Bridge on the Goologong Road, the Canowindra-Woodstock Road at Gallaghers Lane, and the Canowindra-Mandurama Road at Cherry Tree Falls Bridge. Ophir Road was also closed at Ophir Reserve, while Rivers Road was closed at the Bangaroo Bridge. All roads have since been reopened in the Canowindra area.
The water pressure proved too much to handle for the Cherry Tree Falls Bridge, with Council undergoing repair works to the culvert on the bridge, and was able to reopen it on Friday afternoon.
In Molong, Molong Creek reached a moderate flood level, while in Eugowra, Mandagery Creek peaked at 8.3 metres, isolating some low lying areas but otherwise finishing at a minor flood level. Heavy falls fell again across the Canowindra area on Friday night, with some areas seeing up to 37 millimetres of rain, but drier conditions across the weekend prevented local rivers from rising again significantly.
With more rain expected between now and September, residents should refer to the SES Floodsafe website, http://www.floodsafe.com.au, for flood warnings in their area, or Council's website, https://www.cabonne.nsw.gov.au, for road and bridge closures.