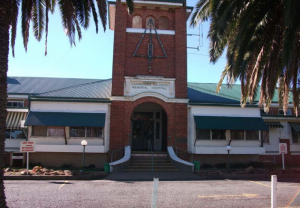 Canowindra Health Service continues to provide the Canowindra community with the right care, at the right time, at the right place.
Health Service Manager Susie Harrison said the service is well equipped with staff, tools and resources to provide quality health care to the Canowindra community.
"We have a dedicated team of doctors and nurses who are highly skilled and committed to serving the people of Canowindra," she said.
"And we are delighted to welcome to Canowindra, a fulltime General Practitioner: Dr Varadaraj (Raj) Kadambi GP to our team, meaning we now have three GPs".
Like most small facilities, Canowindra Hospital has a busy Emergency Department (ED). A typical patient journey from the moment a person enters the Emergency Department looks a bit like this:
1.    You arrive at the Emergency Department seeking medical attention for an injury or an illness.
2.    Shortly after you arrive a Registered Nurse will assess you. This is called "triage". Triaging a patient involves the nurse assessing your general appearance, your presenting problem, your medical history, and surveying your general wellbeing and pain levels.
3.    The nurse will then allocate a triage score (ATS) to you depending on your clinical urgency. For example, triage 1 being the most urgent and life threatening and triage 5 being less urgent and non-life threatening.
4.    After you are seen by the nurse and triaged you will proceed to receive treatment at the appropriate time and place
"People should be aware that Emergency Department is for emergency presentations only, and is not a replacement for making an appointment with their local GP," Mrs Harrison said.
"In keeping with our right care at the right time at the right place principle, where appropriate people presenting at the Health Service may be asked to make an appointment with their local GP, enabling our nurses to continue to provide care to our inpatients and ED patients".
Canowindra Health Service can be contacted on 6340 3033.