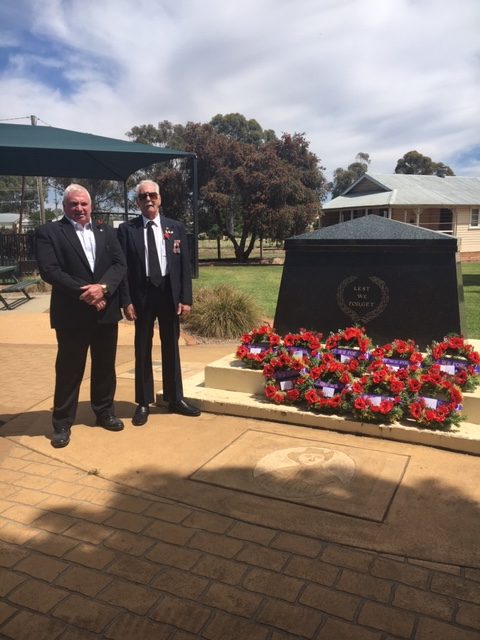 Last Sunday 11th November 2018 marked 100 years since an armistice was signed to end the First World War and fighting along the Western Front. At 5am on the morning of November 11, 1918 an armistice was signed in a railroad car park in a French forest near the front lines. The terms of the agreement called for the cessation of fighting along the entire Western Front to begin at precisely 11am on 11th November. After over four years of bloody conflict, the Great War was finally at an end.
From an Australian population of fewer than five million, 416,809 men enlisted, of whom more than 60,000 were killed and 156,000 wounded, gassed or taken prisoner. To commemorate the 100 year anniversary, Gaskill Street was decorated with red poppies which have become a symbol of remembrance.
There was a strong turn out of young and old at this year's Remembrance Day service held in Memorial Park in Canowindra led by the RSL Sub Branch and Canowindra High School, school captains and students.
The gathering then moved up to the Hospital, to commemorate the 100 year anniversary of the armistice and to acknowledge the importance of the Canowindra Soldiers Memorial Hospital, the Canowindra RSL Sub-Branch have created a new seated area in the grounds of the hospital which was officially opened at 11.30am last Sunday.