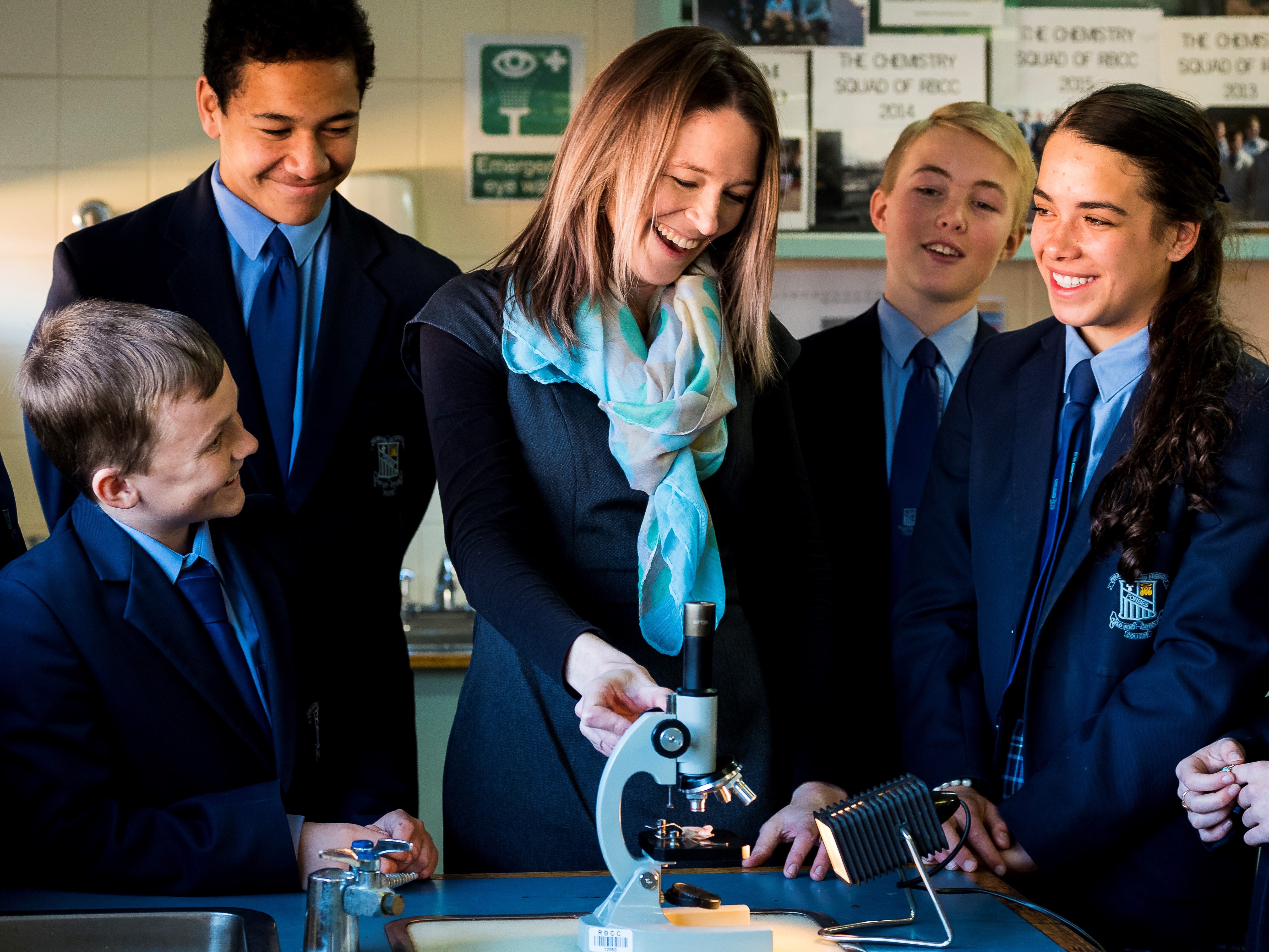 Red Bend Catholic College is a co-educational day and boarding school situated in Forbes. Red Bend Catholic College has a proud heritage. Prior to 1977, the Catholic education of students in this region was provided by three secondary schools; Our Lady of Mercy College, Forbes; Our Lady of Mercy High School, Parkes; and Marist Brothers' College, Forbes.
In February 1977, these three schools combined to form one co-educational High School, with the name of Red Bend Catholic College, at the site of the former Marist Brothers' College, on the banks of the Lachlan River. This merger, as symbolised on the College Crest, brought together the great teaching traditions of the Mercy Sisters and the Marist Brothers.
Since that time, the College has expanded in numbers, in teaching areas, and in facilities. The boarding accommodation, the swimming pool, the Multi-Purpose Hall and Performing Arts Centre, and the Design and Technology Centre have complemented the strong characteristic features of the main College building. These days the College educates 750 students and offers 150 boarding places.
Red Bend Catholic College is a place concerned about people. It relies on goodwill and co-operation in the important task of education. Education is a moral enterprise and involves choice and responsibility. Students are educated in responsible values based upon a strong belief in God and an imitation of the life of Christ. The example of parents, teachers, ex-students and friends of the College is needed in this passing on of the Catholic/Marist heritage to the young.
'Through Difficulties To Greatness' is the College motto. We aspire to create an environment which enables individuals to develop spiritually, intellectually, physically, culturally and socially, so they may participate in society as good Christians and good citizens.
"Living in a remote area means that schooling choices for our children are difficult. It is likely that our children would have had far less options for their future had we not been able to board them at Red Bend Catholic College. We love the community feeling of this school, the extra effort that goes into helping our children attend weekend sporting events is amazing! The school works well with our children on academic, physical, emotional and spiritual levels. We are able to trust that they are in good hands with the supportive attention the school and its staff offers them," said Trish Wilkins parent of boarders Brigid, Jack and George.