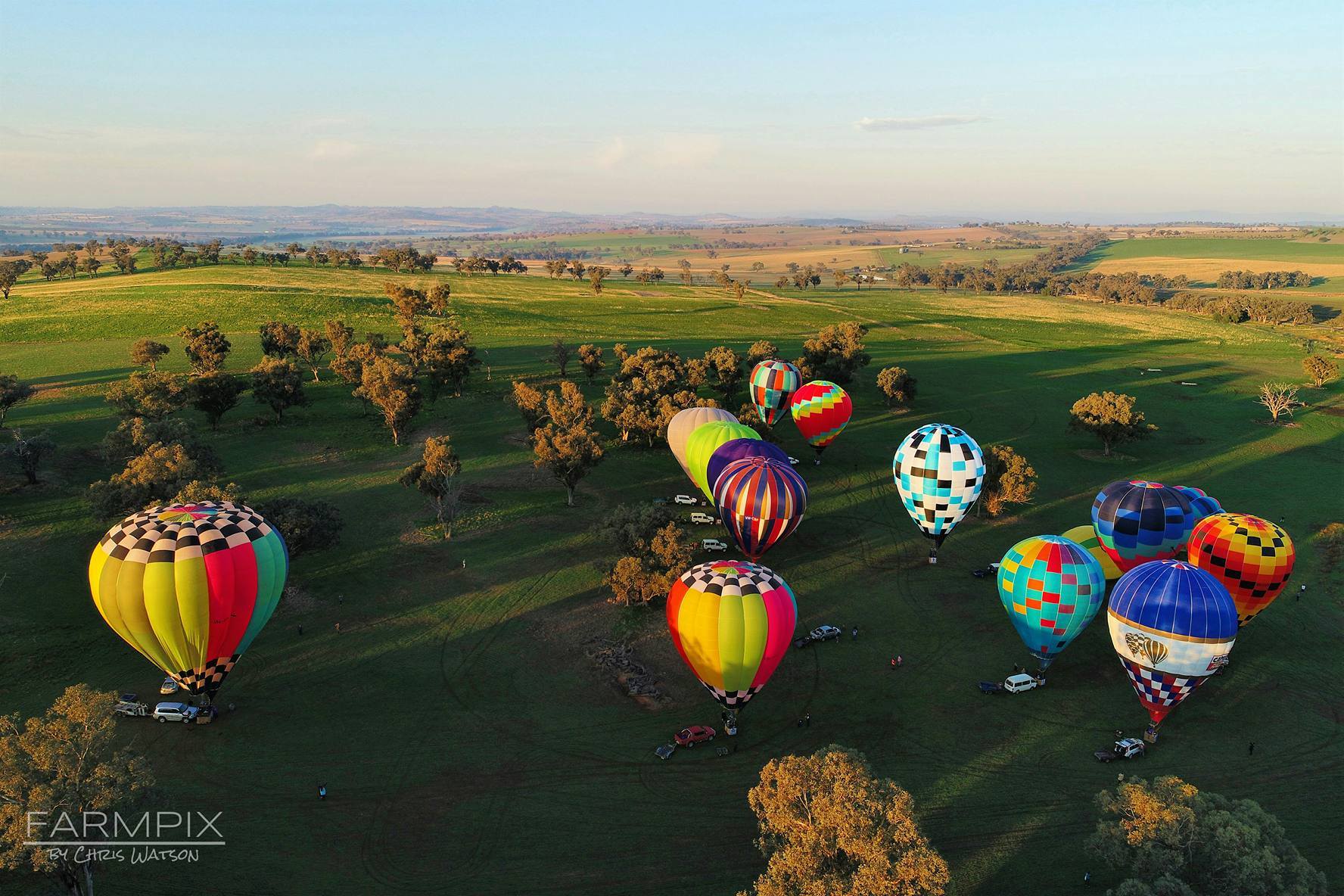 The Canowindra International Balloon Challenge has officially taken flight and will continue until the 25th of April.
"On behalf of Canowindra Challenge Inc I would like to welcome all participants, volunteers and visitors to Canowindra," said Chairman Graham Kerr.
Balloons will be launching bright and early at 6.30am and then again in the afternoon from 3.30-4pm each day for the next week. Flights can take up to 2 hours so there is plenty of time to get a glimpse in.
"Some of the world's best hot air balloon pilots will be participating in this year's event, which continues to grow in status on the international ballooning calendar," said Cabonne Mayor Ian Gosper.
Daily announcements and flight details will be at the Canowindra Showground at 5.50am and at the Sports Trust Oval at 6am and 3.30pm. After the announcements spectators are encouraged to follow the balloons and watch as they drop their markers. Everyone is reminded to be conscious of road safety and please do not touch any marker as it may interfere with the competition.
One of the highlights this year is the Key Grab, where balloonists fly in to snatch the key mounted on a flagpole. There is a small exclusion zone around the pole and those who retrieve the key win a substantial prize.
Other competition tasks include the Hare and Hounds, Fly On and the Judge Declared Goal.
Good luck to all pilots and crew competing in this years International Balloon Challenge!