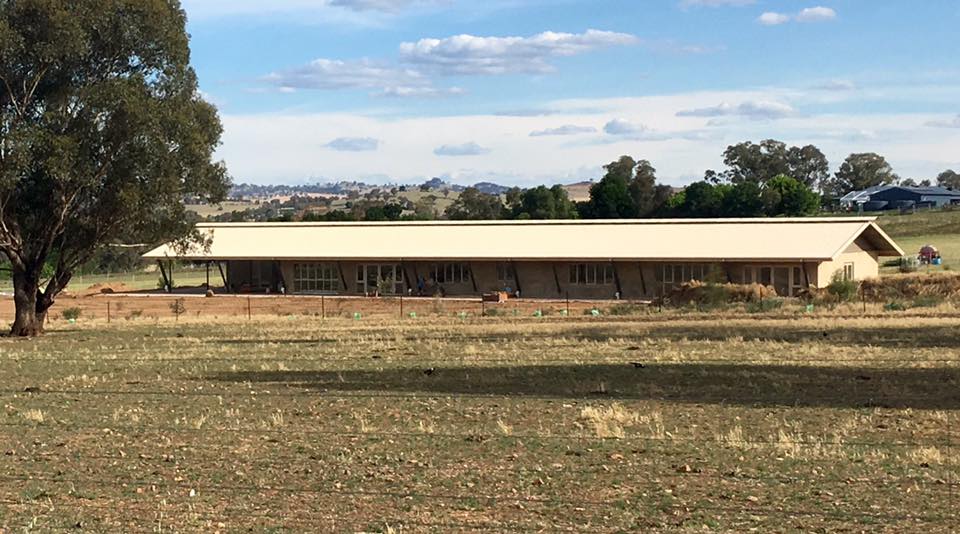 On behalf of the Read family, I would like to invite you to an Open Day at the house site at 3 Vista Lane on Saturday November 25 from 10am to 2pm. Lunch will be provided, with some brief formalities at 1pm. Although the house will not be completely finished the family would like to take the opportunity to 'open the doors' to the community and thank the many volunteers, businesses, council and many more donors who have contributed so generously, and made this dream for the Read children a reality.
As you may be aware, Ben and Jemimah Read have triplet children, Anwen, Mahalah, and Gideon. The children were born in 2006 with a rare form of Muscular Dystrophy – 'Merosin Deficient'. Ben and Jemimah embarked on this project in 2013, to build a house that will be fully accessible for the kids in their three power wheelchairs, now and into adulthood.
The whole house has been thoroughly thought through to be completely 'wheelchair-friendly'. The house is built to be solar passive, with compressed hempcrete for the exterior walls, double glazed windows and doors, and unique additional roof insulation, to assist with temperature control. This is essential for the children's health considering their Restricted Lung Disease, which is the main cause of mortality for those with MD.
In 2015 a group of Canowindra community members formed a committee which worked to support Ben and Jemimah in their fundraising efforts. This grew into what is now an official charity with DGR status : Raising for The Read Triplets Inc.
https://www.readtripletsinc.org.au/
The resulting story over the last two years has been incredibly inspiring with companies and businesses joining the effort and donating goods-in-kind and services, which combined has saved hundreds of thousands of dollars.
We hope you are able to join with us on Saturday 25 November to celebrate what has been a truly amazing community effort, and take a look at the house.
By Mark Ward
On behalf of the Read Triplets Trust