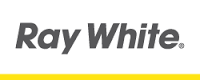 The Importance Of Routine Inspections
Ray White Real Estate Cowra focus on maintaining your property to optimise long- term capital growth. A well maintained property will:
• Ensure that the maximum market rent can be achieved;
• Attract quality tenants;
• Reduce vacancy periods—putting more money in your back pocket;
•Reduce slip and fall liability claims.
As a Property Management Team, we achieve this by undertaking regular prop- erty inspections and reporting on the con- dition of your property. During the routine inspections, our property management team will;
• Focus on preventative maintenance to save you money
• Check for general cleanliness & tidiness;
• Ensure the terms of the lease are being adhered to;
• Check for any property damage, evidence of smoking, unauthorised pets and/or evidence of additional tenants and;
• Check the garden & lawns are well maintained.
• Regular visual routine inspections are critical to protecting your investment and keeping your property in great shape. It is important that landlords obtain reports on;
• Pest Inspection
• Building Inspection
• Electrical Inspection (including smoke alarms)
• Pool Inspection (if applicable)
Each of these inspections are a tax de- duction and can save you money in the longer term. The role of our Property Man- agement Team is to play as the interme- diary between property owners, tenants, and contractors who perform repairs and maintenance on your property. Success- ful property management requires regular inspections of your property to ensure that all structural and cosmetic issues are ad- dressed in a timely manner, which helps to prevent smaller issues from turning into major headaches and also helps to pre- serve and increase the value of your prop- erty. Ray White Real Estate Cowra Proper- ty Management Team will always keep you updated following our routine inspections. We would be delighted to assist with your current or future purchases—call us today.