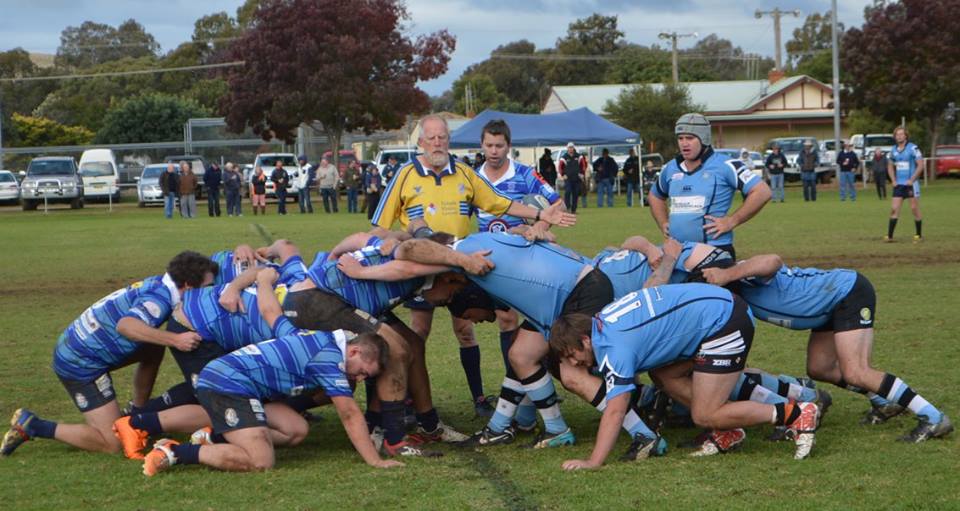 On Saturday afternoon the Pythons faced off against an on form Blayney. Both teams started evenly matched with some good tackling from Canowindra and neither teams gaining much possession until Blayney made a break fifteen minutes into the game and scored a try. With 7-0 to Blayney on the score board they almost got close to the line again but were stopped with a penalty awarded to the Pythons, followed by a quick penalty to Blayney, leading them to score another try with a successful conversion, 12-0. Some great defence skills were shown from Mick Watt however Blayney managed to get over the try line twice in quick succession making the half time score 31-0.
In the second half both teams upped their game and Canowindra finally managed to put some much needed points on the board thanks to Clayton Maynard who scored the try and Jayden Brown with a successful conversion, bringing the score up to 31-7.
However, despite a valiant effort from the Pythons, Blayney scored another try, 38-7. With a few big runs from Blayney they managed to score another try despite having Dan Bowd hot on their heels but Canowindra gave one last push at the end of the game with Dean Schaefer going over the line making the final score 45-12. Three points went to Todd Wyburn, two points to Lachy Davis and one point to Clayton Maynard and Dan Bowd. Players' player went to Dean Schaefer.
The Pythons will face Molong this Saturday at the Oval. Come along and show your support for the boys in blue.