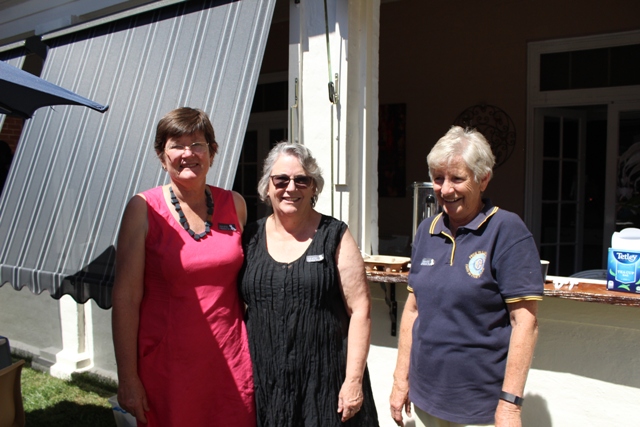 Canowindra's CWA held a White Ribbon Day Morning Tea on the front lawn of Montrose House last week, with delicious homemade food provided by the CWA ladies.
White Ribbon is Australia's only national, male-led campaign to end men's violence against women. The vision of White Ribbon is for all women to live in safety, free from all forms of men's violence. The event was organised by the CWA ladies and two government health specialists after deciding to help spread awareness about ending domestic violence.
"Women are the main victims, but we must not forget the men who suffer abuse too. We want to help the person who is the victim – that is the first person we think about," said Gillian Stone, an organiser of the White
Ribbon Day Morning Tea. "We have to think about what we can do to help them." "There are people in Canowindra who are experiencing fear and they don't necessarily tell anybody about it. It needs to be known, by the individual and the family, that something can be done about it," said Gillian.
"It affects the entire family and the children suffer terribly. We were able to put things out into the open, spreading around the thought that it is a serious issue." "We talked to people passing through, trying to enlighten them on the issue and get them to understand that this is a hidden thing."
"Some people are not going to get together or stop hurting each other. Others
might see the light at the end of the tunnel by changing their skills of communication and dealing with issues. They've got to talk it through if they can." "Thanks to Tommy Jeffs for making his garden available for the comfort of those who are trying to help inform and educate people."