Last Friday 22 students came together to participate in a Piano Concert run by music teacher Izabella Tanewski. Students from both St Edwards and the Canowindra Public School played a piece that they have been working on during the term.
"I am so proud of how hard everyone worked, and how well they all performed on the day. I know it's scary getting up there and performing in front of your peers, but the more you do it, the better you get!" said Izabella Tanewski.
Approximately 60 parents and friends came to watch the concerts and the students had a great time.
"Nellie Grant's performance of Memory from Cats was a crowd favourite! All the stu- dents loved having the opportunity to get up on stage and perform for their family and friends," said Izabella.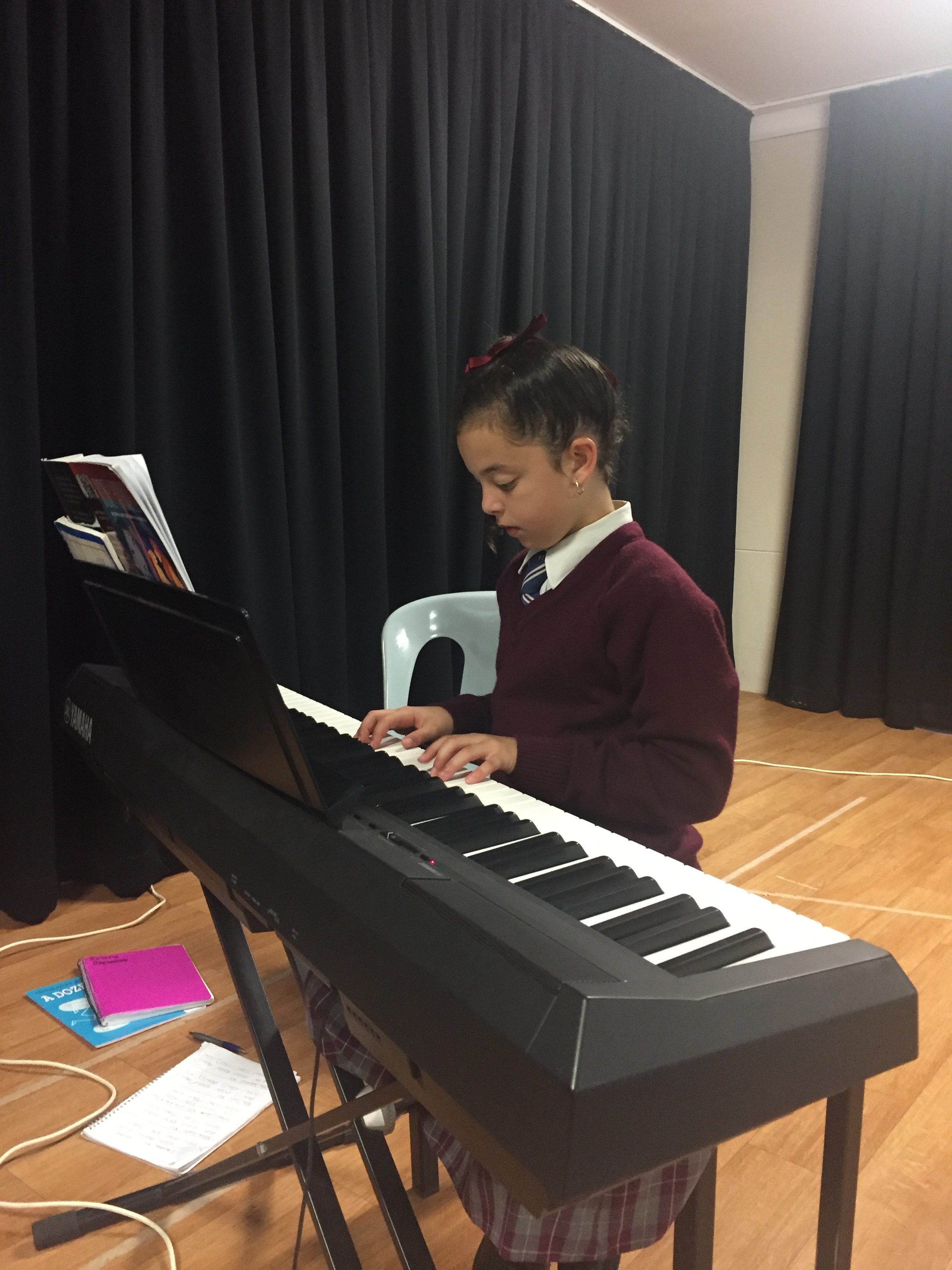 The event raised $60 in gold coin donations and this will go towards piano resources such as music books.
"I announced at the end that we will be rewarding a scholarship at the end of the year. This is something for students to work towards in the next 6 months," said Izabella.
The end of first semester awards went to:
JoleneD'Anastasi – forOutstandingPractice
Olive O'Dea – for Following the Practice Sheet
HughNash-for Excellent Hard Work and Enthusiasm
Chloe Townsend – for Most Improved
Charlotte Pearce – for Outstanding Scale Work
"Next term we will continue to work on more pieces, scales, and technical exercises. We will then start to prepare for the end of year Christmas concert," said Izabella.
There is currently a short waiting list if you are interested in joining. To ensure your place on the list please call Izabella on 0474 506 849.