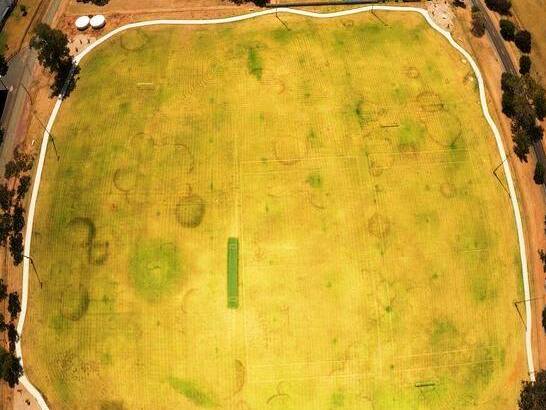 After years of planning, effort and time everyone is invited to attend the official opening celebration of the Canowindra Fitness Path on 17th April. Hours of volunteer labour from many members of the community have gone into helping the path be crafted and time is still being given to keep the new trees well watered and exercise sites neat.
Julie Middleton from the Fitness Path Working Party said, "The Canowindra Fitness Path project has taken almost 6 years to come to fruition and is a huge credit to the local Community who have helped fundraise over half the money required. I would particularly like to mention and thank the Fitness Path Working members who have all been in it for the long haul…Marg
Morris, Rob Morris, David Francis, Tracy Lamb, Lana Brown, Kath Balcombe, Graham
Rice, Lorrae Barker and Bron Newman."
The aim of the opening event is to get as many people as possible to walk, run, skate, ride or wheel their way around the path to be part of a historic group photo that will be taken from above by Andrew Holmes.
The programme for the day is as follows:
• 2.00pm Gather at Amenities Block
• 2.15pm Welcome to Everyone
• Introduction: Canowindra Citizen and Young Citizen of the Year – Owen McLaughlin and Matthew Harrison.
• Speech and Cutting the Ribbon
• 2.30pm Opening walk, run, skate, ride or wheel around the path, pausing for an overhead picture
• 2.45pm Fruit and water snack at Amenities Block
So come and help the town celebrate with a lap or two, (or three!) and be part of Canowindra's history in what promises to be a fun afternoon for the whole family.