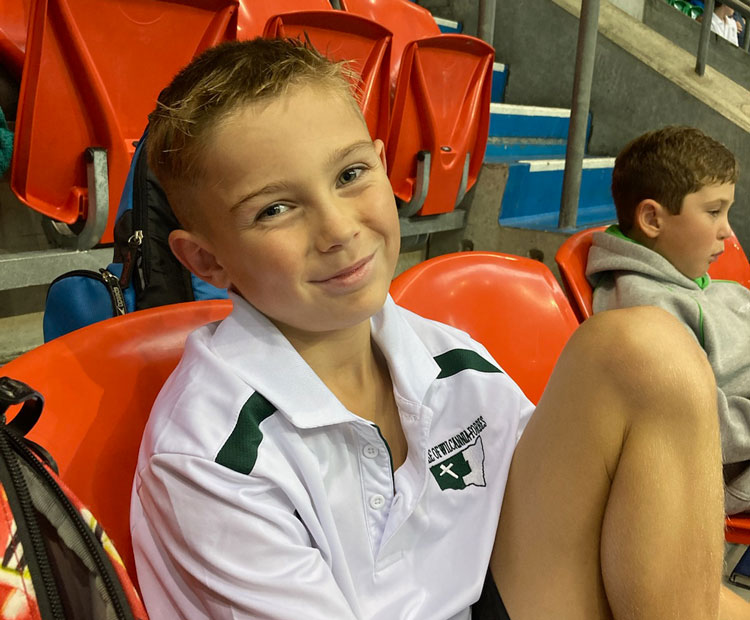 How old are you? 10
How long have you lived in or around Canowindra? My whole life.
What do you like most about living in Canowindra? I like being close to my family and cousins. We get to visit them a lot.
Where do you go to school, who is your teacher and what year are you in? I go to St Laurence's Parish School in Forbes. I am in year four and my teacher is Miss Burt.
What do you love most about school? Probably sport.
What is your favourite sport? Athletics.
What is your favourite food? Pizza.
What do you do in your spare time? Relax.
If you could have a superpower, what would it be? I would like to be really fast.
Tell us an interesting fact about yourself? I get along with everyone and I love every sport.