Charlotte Forester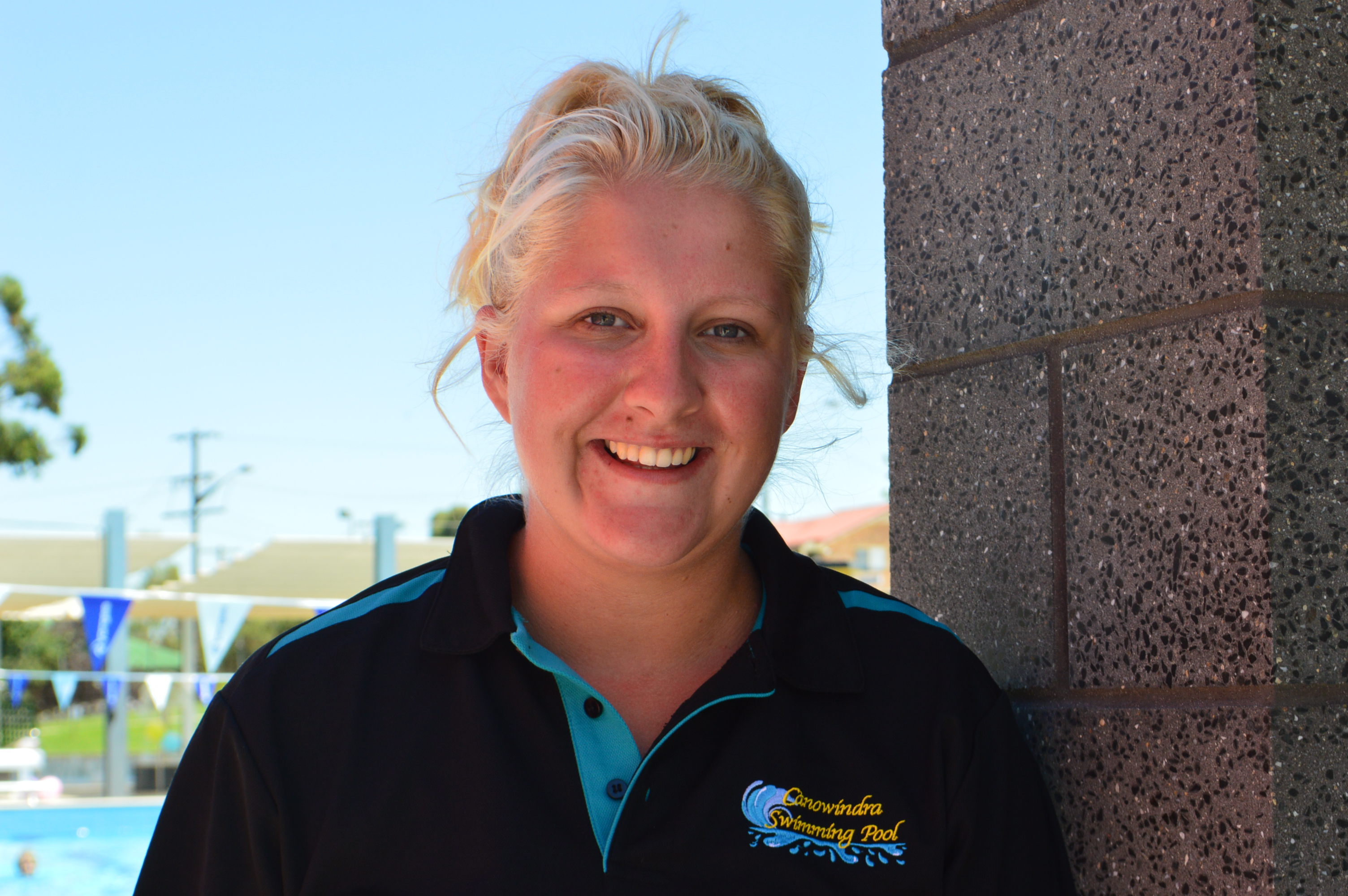 How long have you lived in Canowindra and what do you like about living here? Nearly 12 months now and I like how relaxed everyone is here.
Where did you live prior to Canowindra? I lived in Caerphilly, Wales.
Where do you work and what do you enjoy about your work? I work at The Canowindra Swimming Pool. It's good to be able to cool down in this heat!
What do you do to unwind after work or on the weekends? Sit in the aircon and watch my UK soap operas.
What are you really good at? I'm good with kids and playing Netball.
If you could have a super power what would it be? To control the weather!
What is your pet hate? Untidiness.
Tell us about your best holiday? Which one? Probably travelling the East Coast for 3 1⁄2 weeks and Frazer Island was probably my favourite.