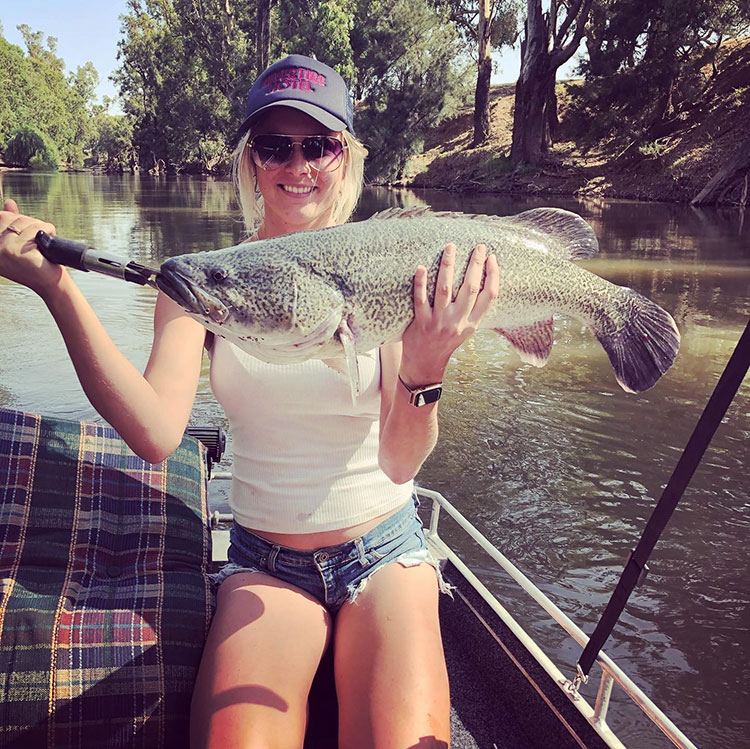 How long have you lived in or around Canowindra and what is the best thing about living here? I have lived in Canowindra for nearly 4 years and the best thing about living here is the beautiful countryside and the country pubs.
Where do you work or what do you do currently and what do you enjoy about it? I work at Canowindra Pharmacy and I love the girls I work with, we always have good banter with each other.
What is your favourite thing to do when you have free time? I love going fishing in the summer and am hoping to catch a metre Murray Cod this year. And I can't go past having a beer at the pub.
What makes you proud? My family, our daughter Ellie surprises me everyday with how clever she is and my partner works very hard for us.
If you could be an animal which one would you choose and why? An eagle because they look cool and I could fly.
What is your all-time favourite movie, song and/or book, and why? The Lone Survivor, because it's a true story.
What is on your bucket list? Explore the Northern Territory. I would love to see all the beautiful gorges and waterfalls and stop at every country pub along the way.
What are you really good at? Trying to keep my lawn green.
Tell us about your best holiday ever? I went to Phuket in Thailand after I finished year 12.
What makes your day? Seeing my daughter Ellie's face light up when daddy gets home.
Tell us an interesting fact about yourself? I made it to Nationals for dressage when I was 15.