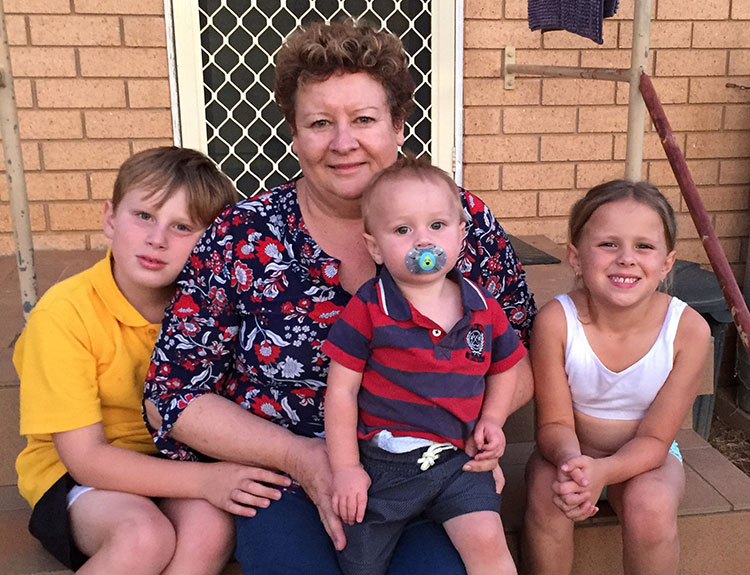 How long have you lived in or around Canowindra and what is the best thing about living here? I have lived in Canowindra all my life. The best thing about living here is helping people in need.
Where do you work or what do you do currently and what do you enjoy about it? I work as a School Learning Support Officer at Canowindra Public School. I enjoy seeing the smile on kids' faces each day.
What is your favourite thing to do when you have free time? I love gardening and spending time with my three grandkids.
What makes you proud? Seeing our Son and his family achieve.
If you could be an animal which one would you choose and why? I would choose a monkey because they are cheeky.
What is your all-time favourite movie, song and/or book, and why? Dirty Dancing is my favourite movie because Patrick Swayze is so cute!
What is on your bucket list? Travelling and site seeing anywhere in Australia.
What are you really good at? I'm really good at talking and eating.
Tell us about your best holiday ever? My best holiday was when we travelled to the Gold Coast with Nick, Nadine and the three grandchildren.
What makes your day? Seeing my three grandkids brings a smile to my face every day.
Tell us an interesting fact about yourself? I work at the Public School that I went to, my son attended and now my grandchildren are attending the same school.