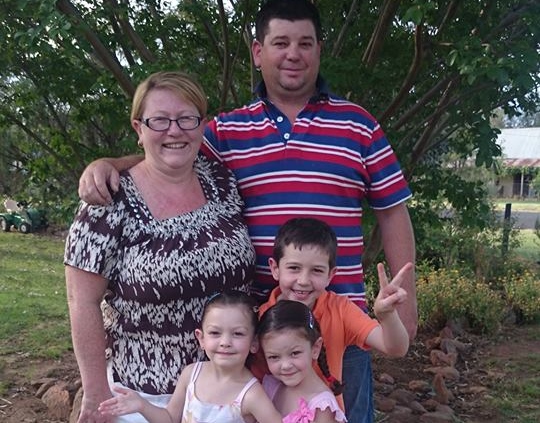 Julie Fliedner
How long have you lived in Canowindra?
12 and a half years. I used to live in Campbelltown but moved here after meeting my husband. I couldn't have asked for a nicer town to raise my kids.
Where do you work? I've been the office manager at the Canowindra Services Club for four and a half years. Before that I had management roles in cafes in Sydney, and army barracks and a nightclub.
What do you like to do in your spare time? Go camping with the family.
What makes you laugh? My kids!
What's your worst habit? Procrastinating.
How do you like your coffee? Non-existent, I'm a tea drinker.
If you could go anywhere in the world where would it be? Mauritius, I've always
wanted to go there it looks beautiful.
How do you start your day? With a cup of tea and a bit of peace, once the kids get up it's crazy!