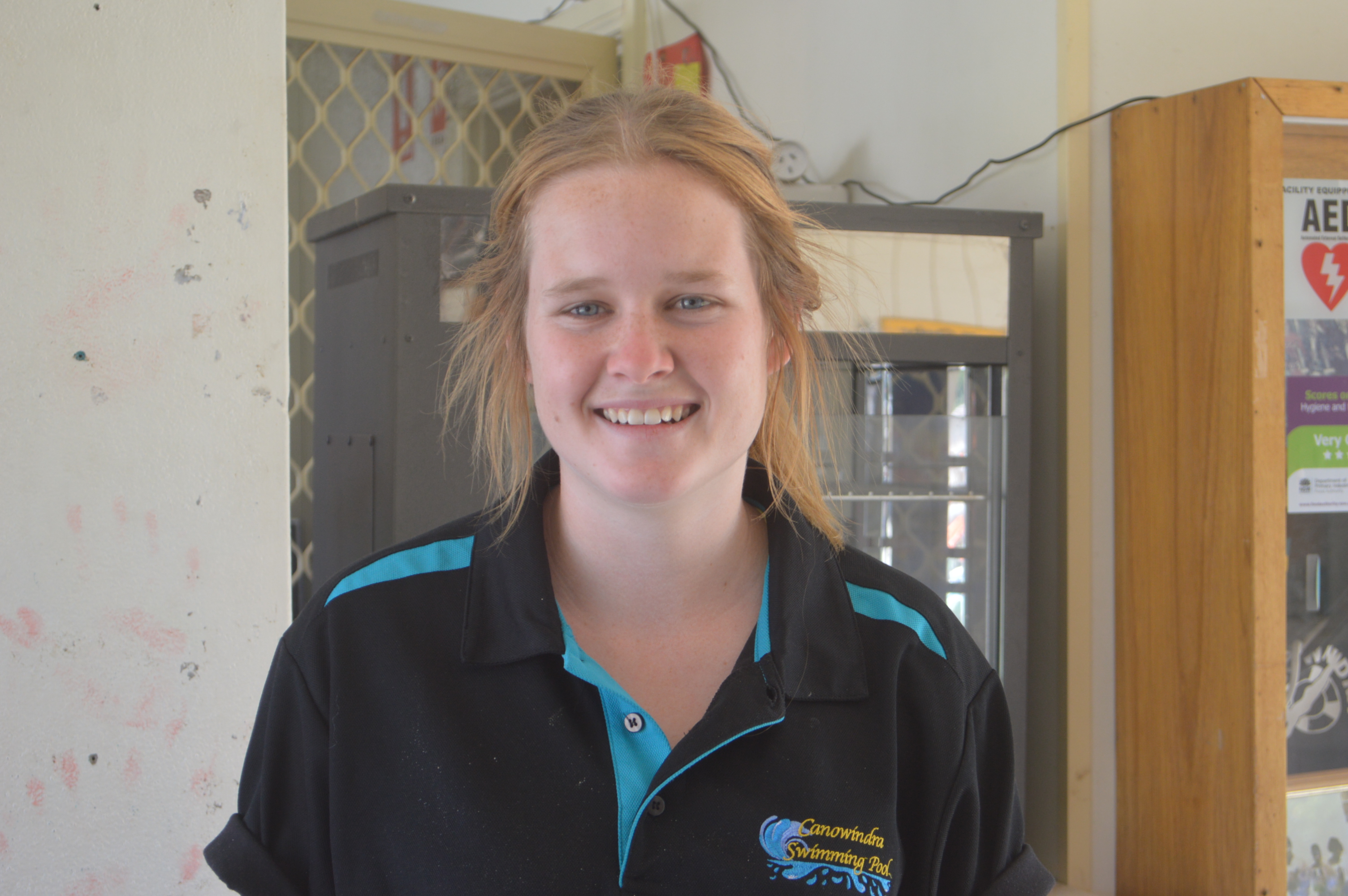 Jessika Burling
How long have you lived in Canowindra?
For about 13 years.
Where do you work? I work at the Canowindra Swimming Pool in the Kiosk.
What do you like the most about work?
The view.
What do you like to do in your spare time? I like to play league tag and also spend time with my family.
How do you start your day? With breakfast.
If you had a super power what would it be? To be able to time travel.
What was your best holiday? My best holiday was a Soccer trip to Nowra.
What makes your day? Seeing my family every day.