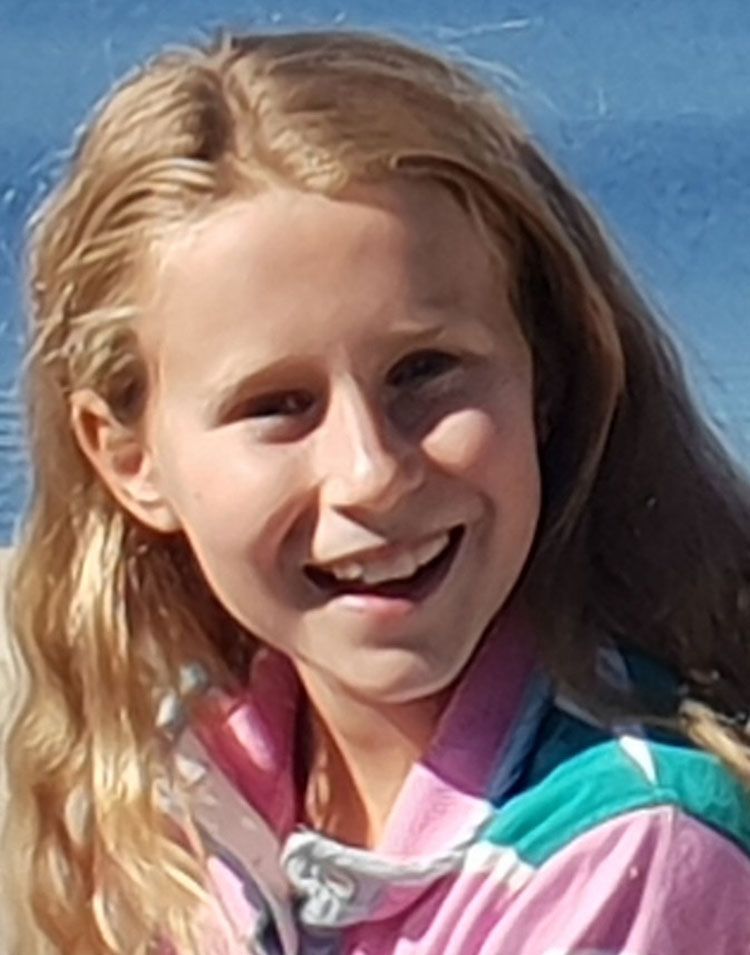 How old are you? I am 10 years old. 
How long have you lived in or around Canowindra? I have lived on a farm just outside of Canowindra my whole life. 
What do you like most about living in or around Canowindra? I like that we live in a small town and that you get to know everyone. 
Where do you go to School, who is your teacher and what year are you in? I go to St Eddies I am in Year 4 and my teacher is Mrs Clulow. 
What is your favourite sport? I love playing netball and doing pony club. 
Do you have any pets? I have my horse Hannah, a Jack Russell Charli and Spice the Kelpie. 
What do you want to be when you grow up? A vet. 
What are you really good at? I really love horse riding! 
Tell us about your best holiday ever? It would have to be when my family and I went to Noosa in Qld, we went surfing, swam at the beach and went on nice walks. 
If you could have a super power what would it be and why? To be able to talk to animals so that I could know what they are saying. 
What makes your day? Coming home to see my dog Charli.