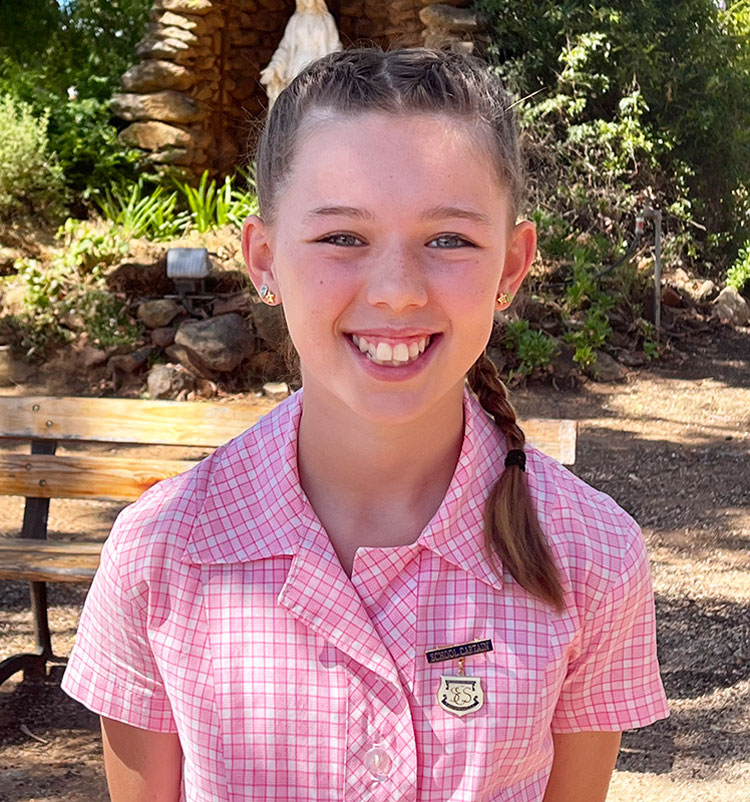 This week we have a chat to Eadie Brown School Captain at St Edward's Primary School in Canowindra.
How old are you? I am 11.
How long have you lived in or around Canowindra? I live in Cargo and have done all my life.
What do you like most about living in or around Canowindra? All the activities you can do and my family all live around Canowindra so I get to see them all the time which is great.
Where do you go to School, who is your teacher and what year are you in? I go to St Edwards Catholic Primary School, Mrs Waters is my teacher and I am in Year 6.
What do you love most about School? Seeing all my friends and playing sport.
What is your favourite sport? I like lots of sports. I don't have a favourite.
What is your favourite food? Cookie dough.
Tell us about your favourite holiday destination? The two holidays we took to Bali as a family were awesome! We did so many amazing activities and saw so many cool things. I really liked the elephant rides.
What do you do in your spare time? Catch up with friends, ride my motorbike, watch Netflix and eat ice-cream.
If you could have a super power what would it be? To be able to fly so I can go anywhere at anytime.
Tell us an interesting fact about yourself? I can drive a manual car by myself around our farm.