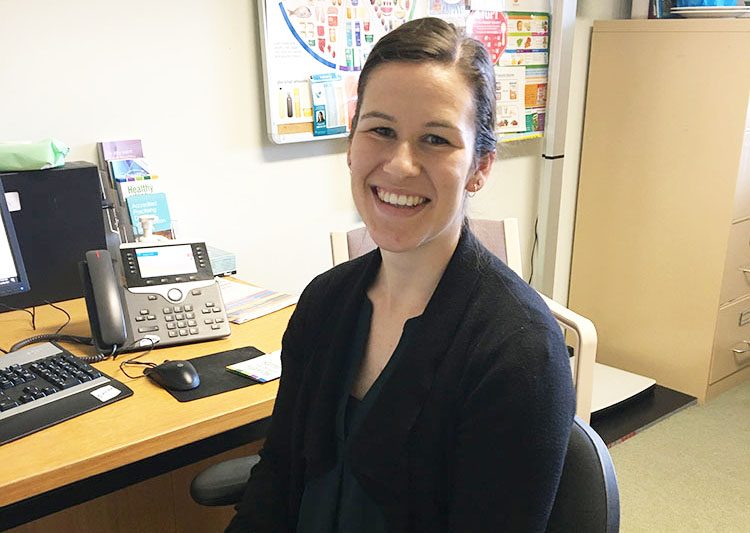 How are you involved in the Canowindra community? I am a dietitian serving Canowindra Community Health, Canowindra Hospital, Blayney MPS and Eugowra MPS. My main role is to educate the community about weight management, diabetes, renal disease, heart disease, certain types of cancer, gastrointestinal diseases, food allergies and intolerances, fussy eating and faltering growth in children, disordered eating and liver disease. Anyone interested in an appointment can contact the Canowindra Community Health Centre on 6364 4350 to make an appointment. A referral is not necessary, but a GP can refer you as well.
What do you most enjoy about your job? I love helping people and getting to know the community. I also love working with the amazing multi-disciplinary team at Canowindra. I really enjoy giving people the tools to help make lifestyle changes to increase their quality of life and health outcomes.
Where are you from and how did you end up in Canowindra? I am from the semi-rural north of Sydney. I grew up visiting my family friends Al and Tom Stephens here and I just loved the area. One thing led to another and I have ended up working in Canowindra which I am very happy about.
What is your favourite thing to do when you have free time? I enjoy going for a bushwalk and exploring the region. I also love catching up with friends over a coffee.
What makes your day? I like to help people and see that I have made a difference. If people are happy with their progress that makes my day.