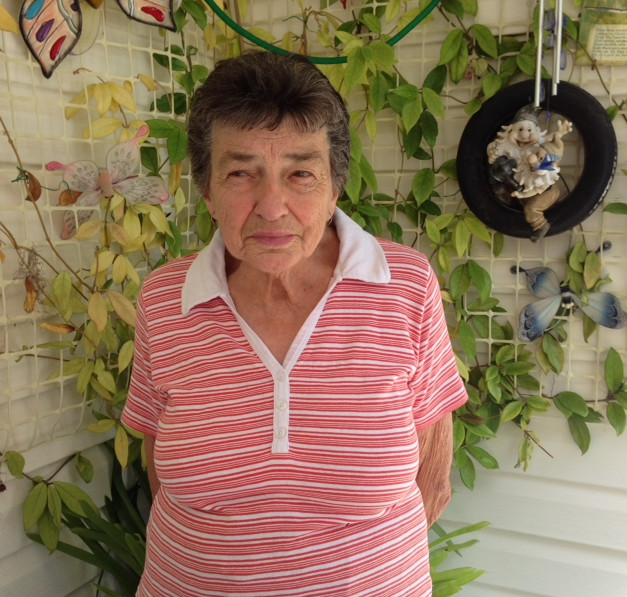 How long have you lived in Canowindra?
76 Years
Where have you previously worked?
Canowindra Hospital for 5 years & Moyne for 25 years.
What are some of the proudest moments in your life?
Having my children, becoming a great grandmother and organising Light The Night for the Leukaemia foundation.
If you had one wish in life what would it be?
Having good health.
What are some of your hobbies? Sewing, knitting, crocheting and cutting the lawn edge with scissors.
What is your biggest fear? Snakes!
Are you a sweet or savoury person?
I love my sweets, I'm a chocaholic!
What are the 3 things that mean the most to you?
My family, being healthy, friends and our dog Buddy.
If you won the lotto how would you spend it?
Help my family as they would be very cross if I didn't!
What is your idea of a dream holiday?
I'm not a holiday person, but if I do, I like the luxury of a motel.