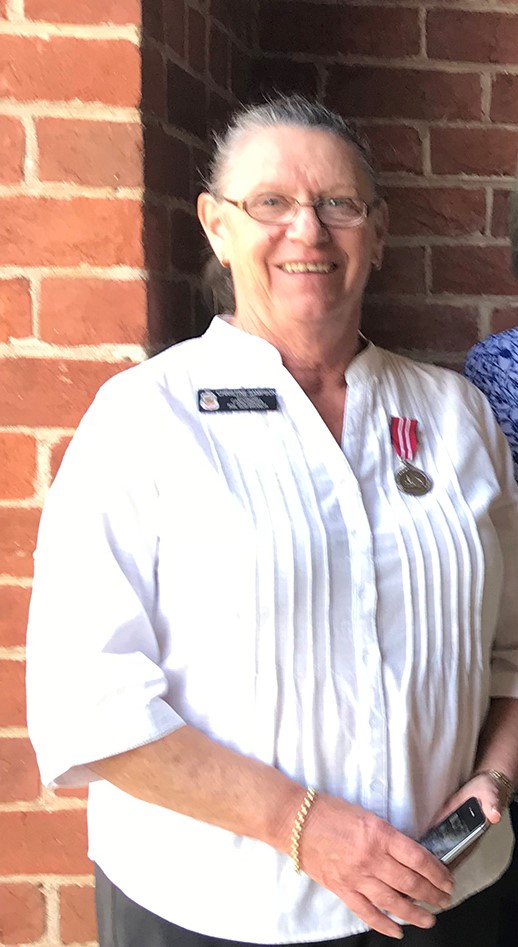 Christine Sampson (McIlvain)
How long have you lived in or around Canowindra and what is the best thing about living here? I moved to Canowindra in 2003 from Wollongong for a tree change and I love the laid back friendly attitude of the community.
Where do you work or what do you do currently and what do you enjoy about it? I retired a couple of years ago but I am very involved with several community organisations which I think helps to keep my mind active.
What is your favourite thing to do when you have free time? I have different hobbies depending on the season, in winter I enjoying knitting and crocheting and in spring and autumn I love to be in the garden.
What makes you proud? My children and grandchildren.
If you could be an animal which one would you choose and why? I would be a bird because I would love the freedom of flight.
What is your all-time favourite movie, song and/or book, and why? My favourite movie is Up even though it's an animation it always makes me cry. My favourite book is Jessica by Bryce Courtenay.
What is on your bucket list? To visit my mother's family home in Devon, England which is now a B&B.
What are you really good at? Organising, thinking logically and getting the job done.
Tell us about your best holiday ever?
Amsterdam to Budapest river cruise.
What makes your day? Warm sunshine and a cool breeze and I'm happy.
Tell us an interesting fact about yourself?
I was in the Navy for 4 years which is why I enjoy being part of the RSL Sub-Branch, once you have been in the services it never leaves you.