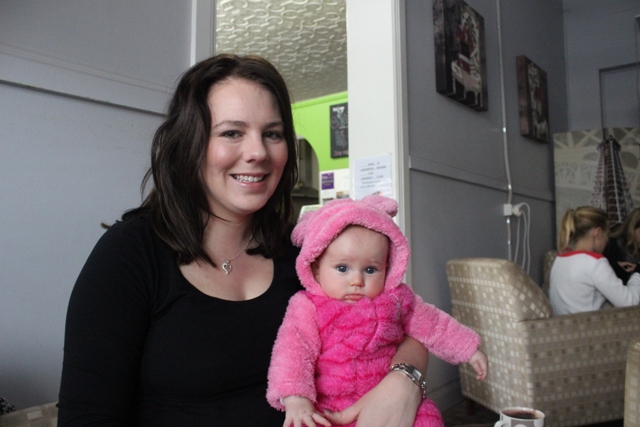 Amy Galea
How long have you lived in Canowindra? I've lived here for five years now, and before that I came from Campbelltown.
What is your favourite thing about Canowindra? The community and how the community comes together in times of need.
What are your passions or hobbies? I love dancing and I played league tag for four years before I had a baby.
What is your biggest fear? Snakes.
Where is your favourite place in the world? Definitely London; a new place to go, and it was where we went on our honeymoon.
What is your favourite song right now? Wings by Delta Goodrem.
If you won the lottery, how would you spend it? I'd pay off my house and buy a new car.
Who inspires you the most? Ros Bullock for her integrity and the way she can always put a good perspective on a tough situation.
Describe your dream holiday: One where Alf is there and not working. Maybe Fiji.
What makes you laugh? Children.
What is the biggest change you would like to see in the world? People getting along.