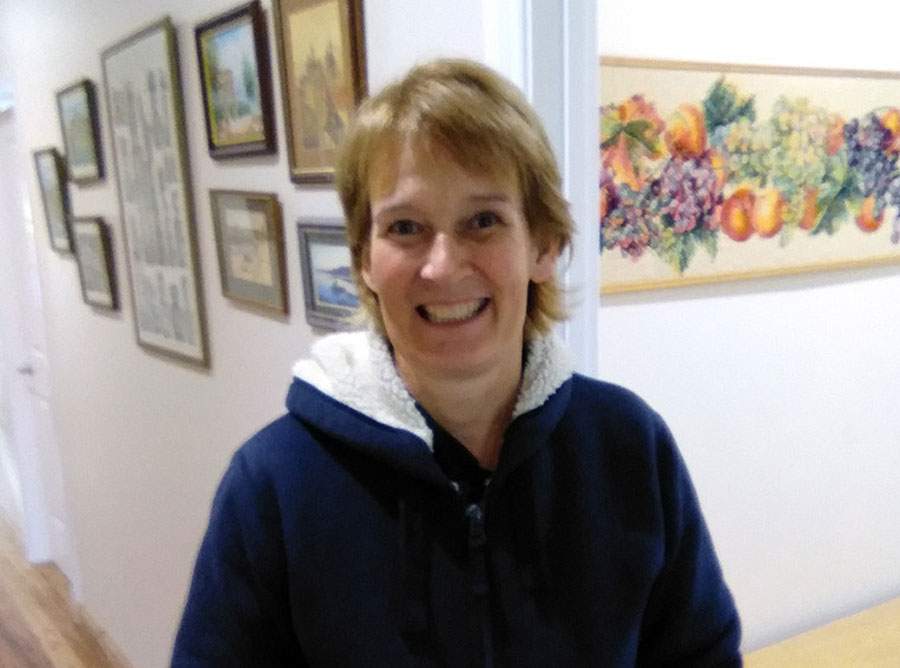 How long have you lived in or around Canowindra? What do you like about living here? I live in Eugowra, and have done so for four years. It's a beautiful town, I have the best neighbours. There's everything you'd want and people are warm and friendly. It's a beautiful part of the world.
How are you involved with the community? I'm editor of the Eugowra News, which is a free monthly newspaper. I've helped with publicity for the men's shed. Volunteering with the Canowindra Historical Society. I started as a volunteer at the Age of Fishes Museum. Then became a contractor and now am employed there.
Where do you work? What do you enjoy most about where you work? I work at The Ages of Fishes Museum. I enjoy the variety. There's such a tremendous amount of different people to meet from all over Australia. I'm interested in fossils as I have a degree in archaeology and am interested in the past. I like working in the shop. No day is the same.
What do you do to unwind on weekends? Hula hooping, making leadlight, quilting, gardening and I love horses.
What are you really good at? I'm very good at making pastry and marmalade. I can turn my hand at anything. I love exploring new hobbies or crafts.
What's your pet hate? Elevator music.
What's on your bucket list? To go to Africa to visit my Dad's grave.
If you could have a superpower, what would it be and why? To make people kinder to each other.
Tell us about your best holiday ever. When I was 40 I was lucky enough to do a world trip.
What makes your day? Making people smile.