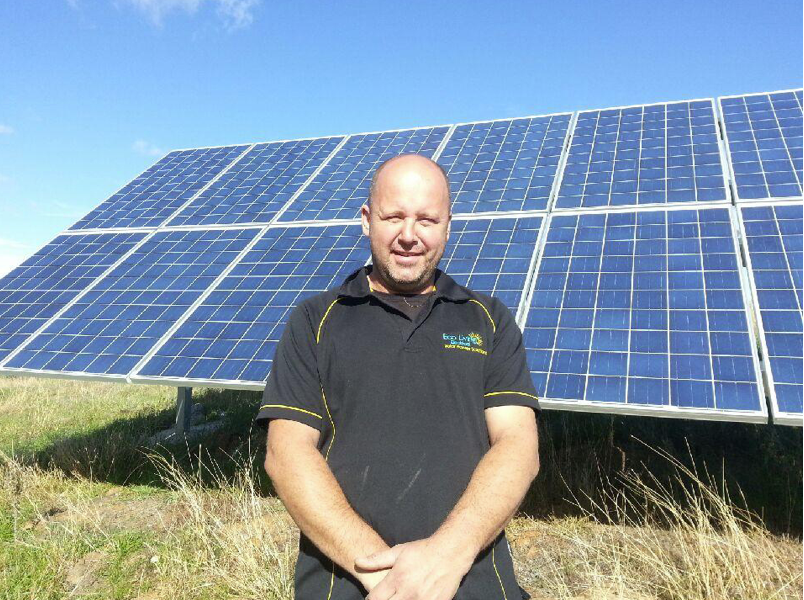 The business started in 2010 by Jeremy and Sue Clark and has been operating for 4 years.  The couple moved to Canowindra two and a half years ago with two children and they have never looked back. Living locally and in an intimate town has given them a fantastic lifestyle, more opportunities for the kids … and no traffic!
Jeremy has had 20 years experience in electrical and worked with a pivotal company for 8 years who were responsible for some early, larger solar products. One of the most satisfying aspects of his job is that solar has a positive environmental impact and reduces electrical use for his clients.
Eco Living Electrical specialise in grid connected and off grid standalone solar power systems, rooftop systems, ground mounted systems, commercial and farming solar power systems.