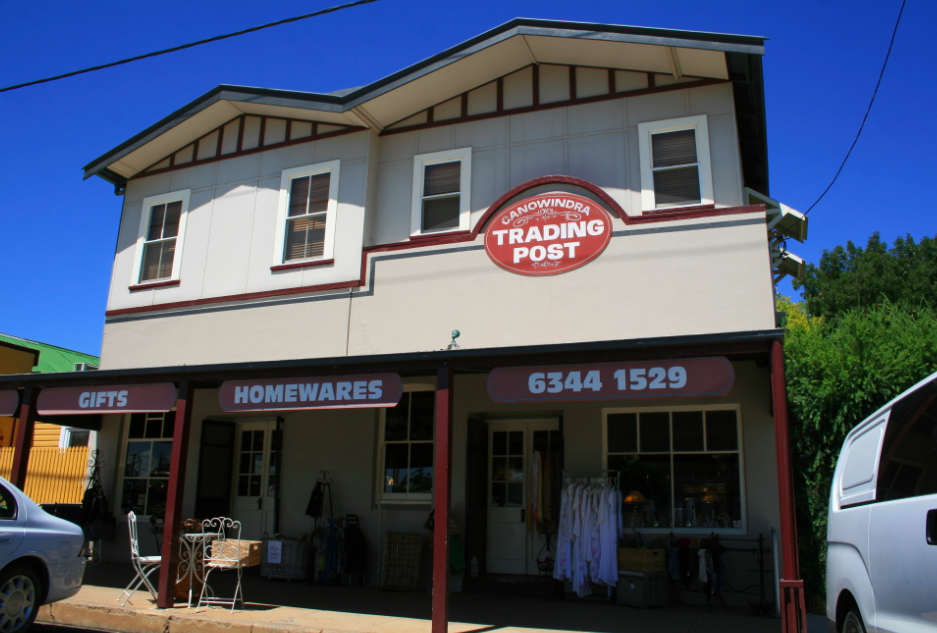 Nick Jacobs and Rob Rogan have owned the Canowindra Trading Post for 13 years.   The reason they chose the Canowindra Trading Post when they were looking for a change was the location of Canowindra, together with the services that Canowindra offered as well as the community itself.    Also, both owners recognised that the business had future potential, even though the business was already successful.  It offers an eclectic mix of old and new.
Since taking over, they have introduced the first floor of retail space, coffee and light refreshments and expanded the gift and homewares range to meet all budgets.  They also felt that there was an opportunity to develop the store as a destination and felt that there was opportunity to capitalise on growth within the Shire.
Customers are the main reason they are motivated to come to work each day, and currently they have 6 staff in total.
In five years' time they will still own the Canowindra Trading Post (or be living in Bali – dreaming).