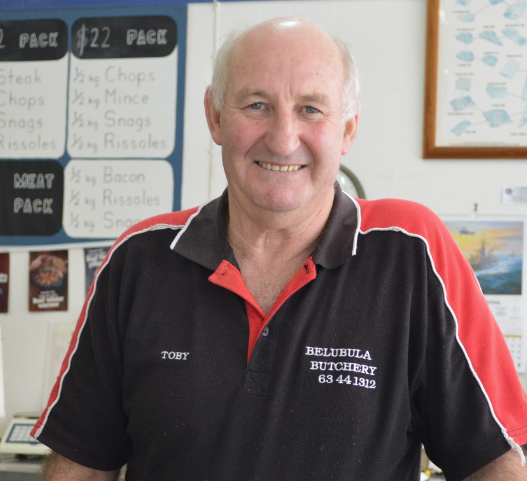 Toby Newcombe was born and bred in Canowindra. He has been a butcher since he was 14 and bought his first business in Canowindra in 1978 where Federation Photos is now.
He now owns the Belubula Butchery located across from the Post Office. What he loves most about working there is his staff and the customers. "There is something different everyday".
When asked how he starts his mornings he said "Well like everyone else, I get out of bed!" In his spare time he does Teampenning, horse riding and spending time with his grandchildren.
His favourites: His favourite coffee is a flat white, but mostly drinks tea. Toby's favourite meal is pork chops and his favourite football team is Parramatta.
When asked what makes your day he replied "Each day is different and it's nice to chat to the locals and see their smiling faces everyday". On behalf of the locals, it is refreshing to walk into the butchers to see your smiling faces too!