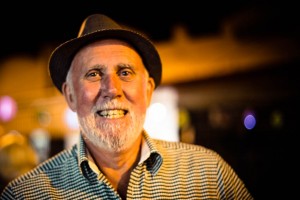 Ross Cleary
How long have you lived in Canowindra? Nearly 9 years. Lived in Sydney, West Wyalong and Canberra before that.
What do you do for work? "Semi-retired", involved with the Historical Society, the Board of the Lyndon Community, and St. Edward's Parish Council. Run the HSC exams at Canowindra High.
What is your favourite thing about Canowindra? That getting a coffee can be a 2 hour experience and so many helpful blokes shared with me their knowledge and wisdom.
What music do you love? Mumford and Sons, Sheppard, Spooky Men's Chorale, Pavarotti duets, Indigo Girls.
Who would you have dinner with and what would you discuss? I'd like to know
why my great-grandfather moved off the land at Grenfell, how did my convict ancestors get by, what went wrong in Grandfather Adams life, and a few more of the misfits who make up my family tree.
Who inspires you the most? Denis Kelly from whom I learnt what true intellectual curiosity meant.
What is the biggest change you would like to see in the world? "Give peace a chance" wouldn't be a bad start. Honest political debate and genuine policy debate, not the rubbish we get dished up. Marriage equality.