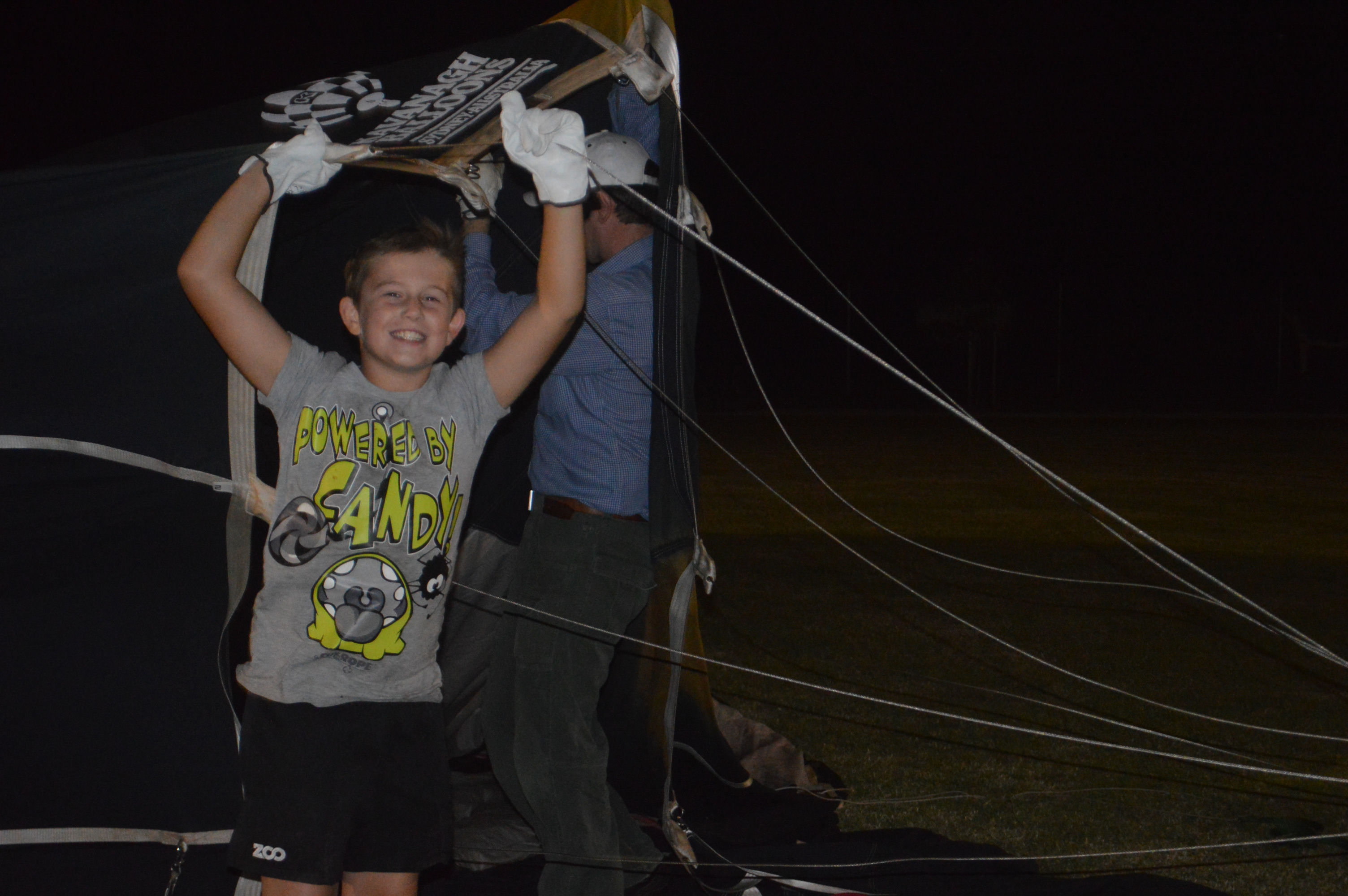 Lachlan Rice
How long have you lived in Canowindra and what do you like about living here?
I have lived here for 6yrs, since I was 3, my family have been here for generations. I like the country, its nice and quiet here. There's less bad people around and there are no traffic lights!! My dad hates traffic lights!!
Where do you go to school and what do you enjoy about school? I go to St Edwards Canowindra and I like playing with all my friends and enjoy mathematics.
What do you do for fun on the weekends?
This week I helped crew for team Anton in the balloon competition, which was fun. I like to go to the skate park, horse ride at home and I play a lot of sport.
What are you really good at? I think that I'm good at swimming, tennis and rugby and I got a math's award at school last year and this year.
What did you enjoy most about the balloon glow? The best part of the balloon glow for me was getting to be in the basket of the rainbow coloured balloon during the glow with my dad and best mate Oscar Cleary.