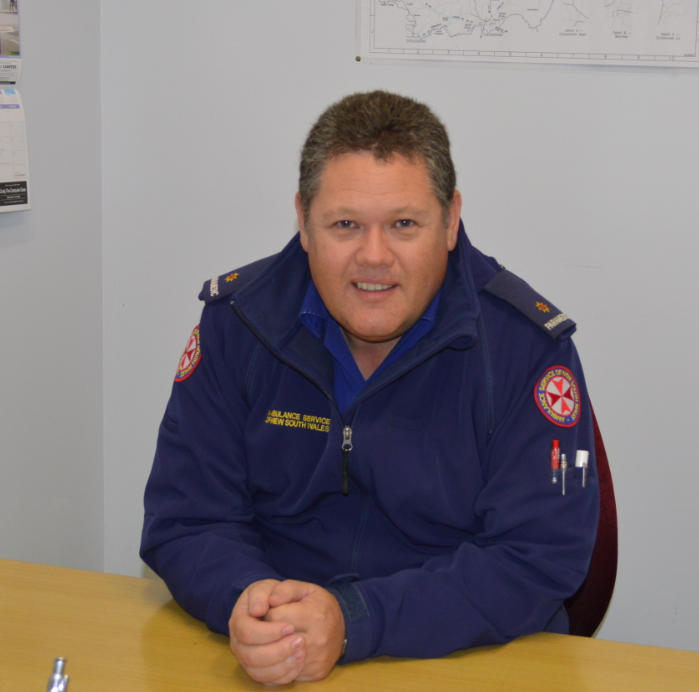 Gary Murphy has lived in Canowindra for 4 years and is an Ambulance Officer (Paramedic) for the Canowindra Station. He moved here due to a promotion from the Grenfell station, where he was working as a Secondment Officer.
When asked what he loves most about working as a Paramedic he said "Helping people when they need it most".
He starts his day by starting work at 7am, and is on call most of the time which makes it a 24 hour a day job. In his spare time he enjoys spending time with his family.
FAVOURITES: When asked what his favourite football team was he said, "Well I'm a Kiwi so I go for the All Blacks". His favourite meal is 'fush n chups'. His favourite season is winter because the football is on and he enjoys having a flat white at Tommy' on most mornings when it's quiet.
Gary's words of wisdom for all those who find an ambulance with their lights on behind you. "Don't panic, move to the left and we will go around you".