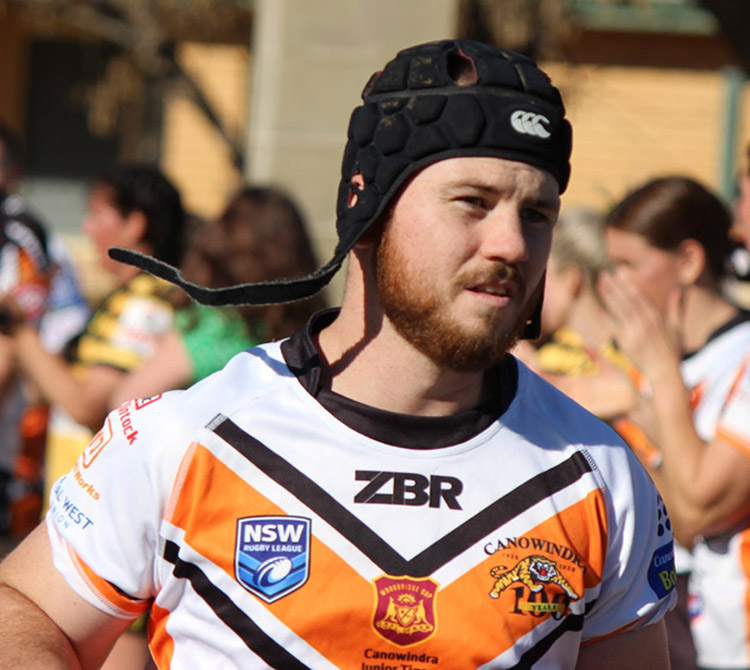 How long have you lived in or around Canowindra? Grew up in Canowindra, then moved to Camden for football, now back in Cowra living with Nikeeta my partner.
What do you like about living here? I love the town, the locals and the footy club plus all my family is from here.
How are you involved with the community? I play for Canowindra Tigers Rugby League Football Club.
Where do you work? Baptist Care.
What do you enjoy most about where you work? I like travelling to different towns such as Peak Hill and meeting the locals.
What do you do to unwind on weekends? Play footy on the weekends with my mates, and love ripping the scab off a coldie in the sheds after a hard fought win.
What are you really good at? Stirring the missus up.
What's your pet hate? When my dog Russel runs off down the street thinking it's a game.
What's on your bucket list? To run the West's Tigers out one day.
If you could have a superpower, what would it be and why? It would be to have night vision so I could see long distances in the dark.
Tell us about your best holiday ever… taking Nikeeta to Sydney for a weekend away sailing around the harbour looking at dolphins.
What makes your day? When the missus makes dinner.
Tell us an interesting fact about yourself? I hate peas.