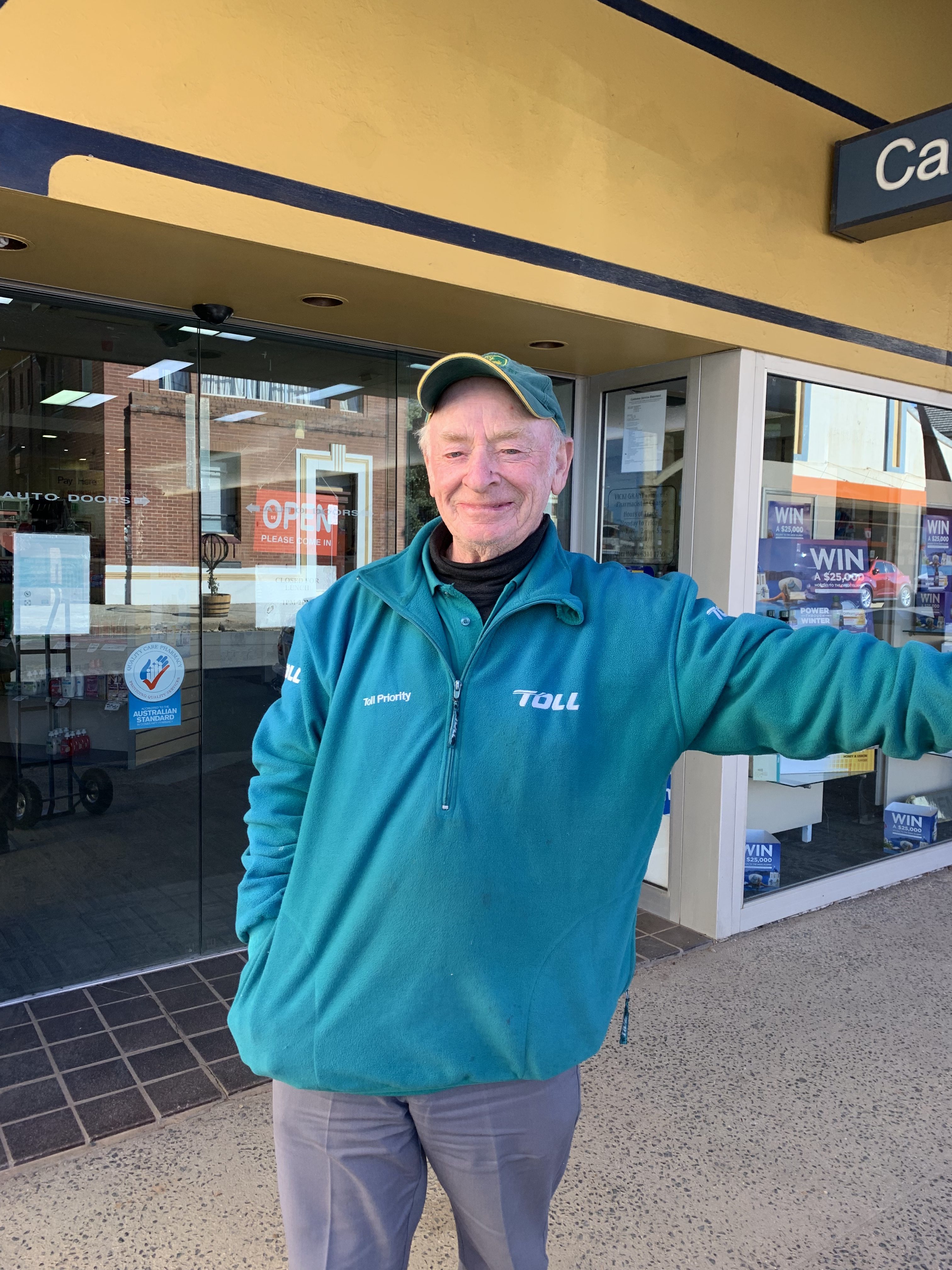 How long have you lived in or around Canowindra and what do you like about living here? I live in Cowra, lived there for 56 years. I Iove the peace and quiet.
Where do you work and what do you enjoy most about your work? I work for TOLL Priority and I enjoy talking and meeting new people. I don't like having to put up with people that annoy me.
What do you do to unwind after work or on weekends? I enjoy playing Poker and having a drink of Whiskey.
What are you really good at? Doing a good job at delivering parcels, oh also I'm good at annoying my wife Narelle.
What is your pet hate? The Chemist running late.
If you could have a super power what would it be and why? To stay young would be great!
Tell us about your best holiday ever? The three week holiday to London and Paris with my wife in 2011 was great. The scenery and buildings are magnificent. I would really love to go back.
What makes your day? Running on time.
Tell us an interesting fact about yourself? I was a Taxi Driver and Forklift driver before working for TOLL. I can drive just about anything including driving my wife Narelle mad!