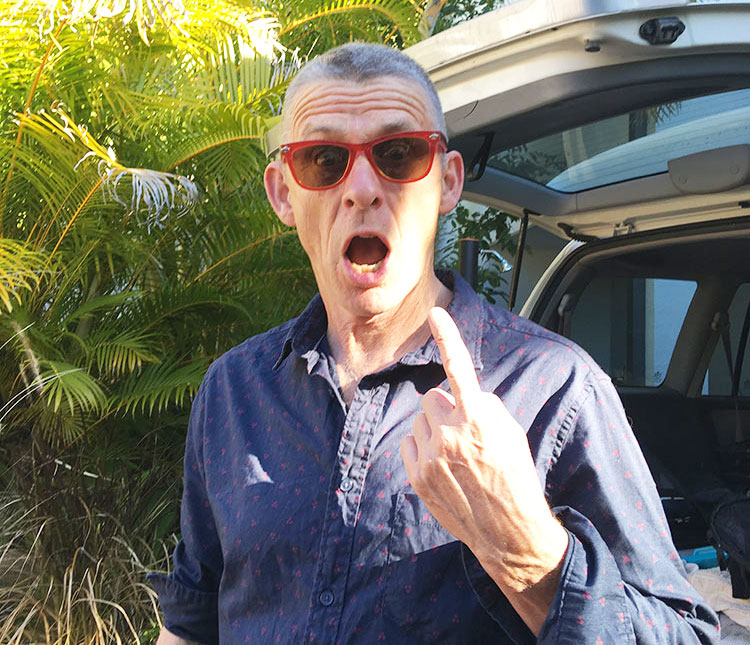 How long have you lived in or around Canowindra and what do you like about living here? I have been here nearly 3 years (and 500 poems) and love the people and the occasional big Murray cod, but not the carp.
Where do you work and what do you enjoy most about your work? I work by pushing a pen, tapping on a keyboard, writing poetry about everything from birth to death, from a latte to a flat white.
What do you do to unwind after work or on weekends? What is a weekend? I write every day. To unwind I study about why we are sick and how we can fix it.
What are you really good at? Writing under the pressure of time, or for an occasion. I then like to perform it, say it aloud, hopefully with someone listening.
What is your pet hate? Forgetting my lines. And that voice in my head, the one that said you'll never get it right until you can recite.
What is on your bucket list? To get one step further in slam poetry, to the nationals.
If you could have a super power what would it be and why? If I could know how my lines move you before I even say them, that would be amazing and scary.
What makes your day? A good night's sleep, waking up and wondering where the night went. And then the coffee at Delice, Rouge or Finns.
Tell us an interesting fact about yourself: The older I get, the stronger I was.