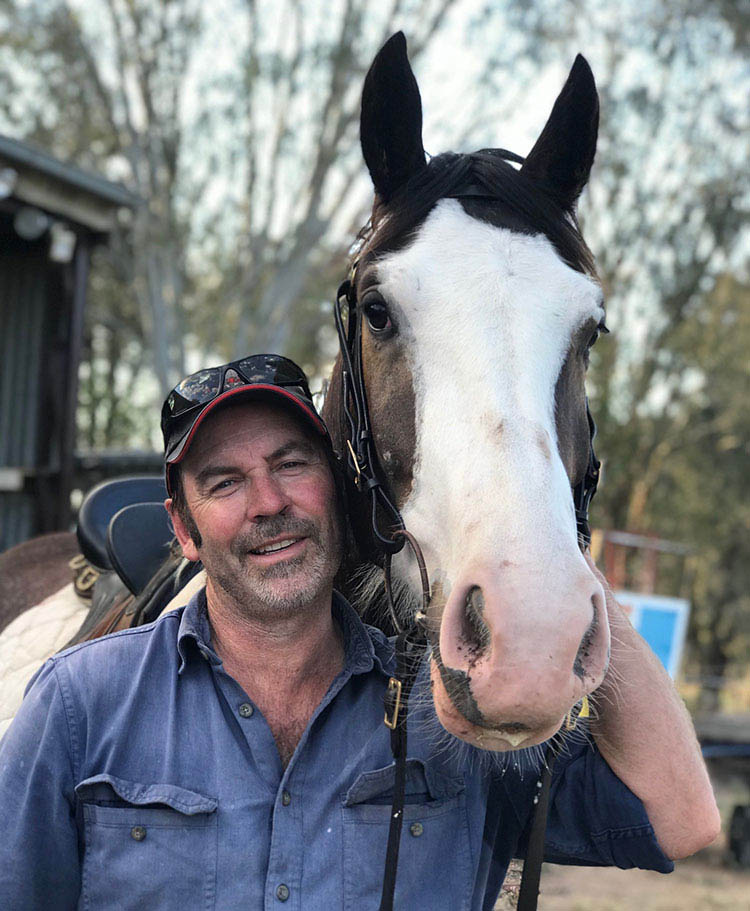 How long have you lived in or around Canowindra and what do you like about living here? We moved here in 1994, it's been such a great place to work and raise the family. Now I'm just part of the furniture!
Where do you work and what do you enjoy most about your work? I work at Noojee Lea and I enjoy the diversity of mixed farming. Plus I like tractors!
What do you do to unwind after work or on weekends? I like to tinker with my cars and vintage trucks.
What are you really good at? Annoying my kids with really lame dad jokes and puns. At times, I'm punbelievably hilarious.
What is your pet hate? I have many but telemarketer phone calls is right there at the top.
What is on your bucket list? Travel around America and Alaska if we are ever allowed out of the country.
If you could have a super power what would it be and why? To be able to see into the future – that would be really useful.
Tell us about your best holiday ever? Best bloke holiday was touring central Australia on my motorbike. Best family holiday was on a Murray River houseboat.
What makes your day? When my phone doesn't ring a lot.
Tell us an interesting fact about yourself? I wear many hats. In fact, I have a collection of over 100 hats and caps from places I've been, activities and interests.