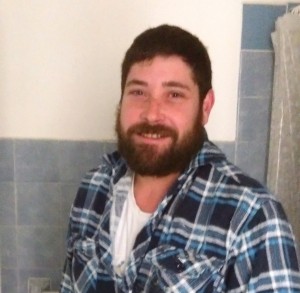 Geoffrey Wright
How long have you lived in Canowindra? I've lived in and around Canowindra the past 7 years and lived at Mt McDonald near Wyangala Dam before that.
What is your favourite thing about Canowindra? It is where I met my fiancé and it is mainly a quiet peaceful little area.
What do you love about your job? Not looking at the same place day in and day out and get to see a bit of the countryside. My workmate Andrew (Roo) is as mad as the rest of us.
Do you have any hobbies? On-road and offroad motorbikes. Motorbikes, motorbikes, motorbikes. Need I say anymore?
What is your favourite music to listen to right now? Lately I've been listening to old school Gunfighter ballads by Marty Robbins.
If you could have dinner with anyone, alive, dead or fictional, who would it be?
Without a doubt it would be my Grandfather Mr Kenneth Gander. Miss him more than anything every day.
Describe your dream holiday. A little sand, a little water, with my woman and a bottle of nice single malt scotch.