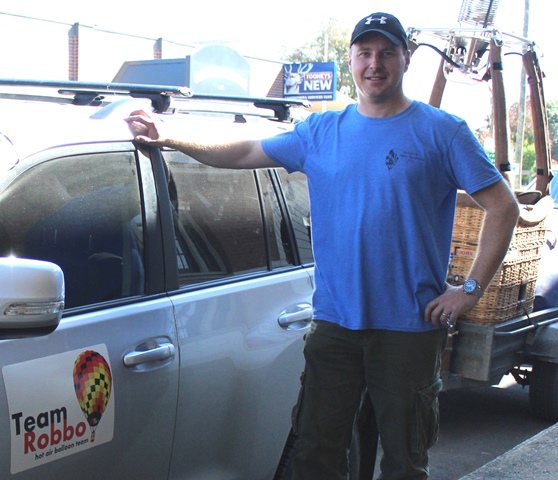 Andrew Robertson/Team Robbo, Sydney
How long have you been ballooning?
I started in 1978, when I was 4 years old. My father was a balloon pilot so I was born into it.
What is your favourite part of coming to Canowindra to compete?
The community here is great. Everyone gets behind the event and supports it. You can drop into somebody's backyard without them minding.
Where are your favourite places to go ballooning?
Binalong NSW, Canowindra and Japan.
What do you do in your spare time?
I work in software sales, I'm a kayaker and I've been helping to organise the Canowindra event.
What outcome are you hoping for during the Balloon Challenge?
We hope to place in the top 3. Team Robbo is my Mum, Dad, my wife, and my son who is keen to become the next world champion. Some of the best pilots in the world are here so we are pushed harder which makes us fly better.
What's next on the agenda after the Canowindra event?
The National Championships which will be in Northam, WA. We are training for that.