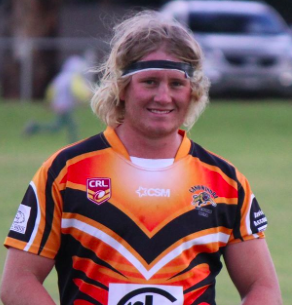 Nathan Whatman
How long have you lived in Canowindra and what do you like about living here?
I have lived on a cattle farm near Canowindra for most of my life but I will always be a Robertson boy at heart, my favourite pie shop is there!
Where do you work and what do you enjoy about your work?
Rustle cattle for a living and make quality lucerne hay. I love working in the outdoors and learning off my old man.
What do you do to unwind after work or on the weekends?
I enjoy playing Rugby League and having a few beers with the footy fellas at the Canowindra Royal.
What are you really good at?
I like to think I go alright at playing Rugby League.
If you could have a super power what would it be?
If I had a superpower it would be to see through people's clothes.
What is your pet hate?
It would have to be Dan Middleton answering most of these questions for me.
Tell us about your best holiday.
Wattos 30th boat cruise!!